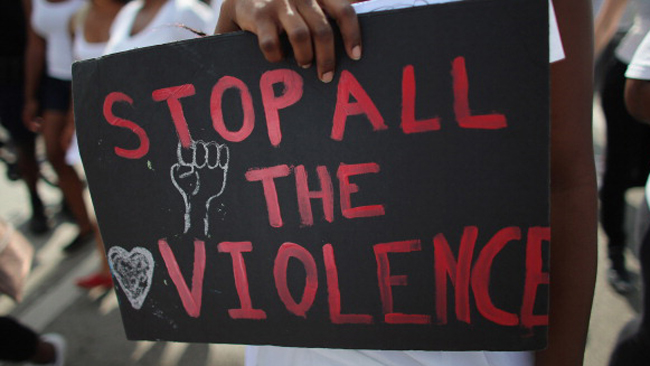 Contra Costa County's primary resource center for families grappling with domestic violence and child abuse is up for a $150,000 national award, a prize that staffers say would help the nonprofit with outreach and other core services.
The award, known as the Collaboration Prize, honors nonprofits that have worked together to make it easier for clients to receive care. Contra Costa's STAND! For Families Free of Violence is one of eight honorees across the country to be considered. More than 350 organizations vied for a chance at the award, which is funded by the philanthropic Lodestar Foundation.
When it was established in the 1970s, STAND! For Families Free of Violence was solely designed to provide aid to victims of domestic violence, but it merged in 2010 with nonprofit The Family Stress Center, thus becoming the only center in the county that is qualified to counsel both victims and perpetrators of domestic violence, as well as children.
Letty Quizon, the director of development at the nonprofit, said the prize would help expand crucial services, including counseling. The merger, she said, allowed for a more holistic approach to treating domestic violence. Families were no longer forced to shuttle around to different organizations and could instead receive all services in one place.
"It increased our capacity to provide our services, because now we're able to provide service to not only victims and abusers of domestic violence, but the entire intergenerational family," Quizon told NBC Bay Area. "Often times, when you deal with domestic violence, there's child abuse happening. The two are very much correlated. Now, we have a whole new perspective and a whole new approach toward the whole family."
In Contra Costa County, there were 1,095 child abuse reports filed in 2014, including sexual and physical abuse, emotional abuse, general neglect, and abuse at the hands of a sibling, according to a UC Berkeley child welfare report. There were 3,410 reports of domestic violence that same year, according to statistics from the California Department of Justice.
A report from the county's health department showed that some cities in the county, including Antioch, Concord, Martinez, Pittsburg, Richmond and San Pablo, had higher rates of domestic violence calls compared to the county overall.
"The incidents of family violence are really alarming — it affects the whole family for years to come," Quizon said.
The prize will be announced in the coming weeks. Other honorees include Multi-Agency Alliance for Children in Georgia and P.S. Arts, a Southern California organization that aims to improve the lives of children through arts education. Organizations that do not win the $150,000 prize will receive $10,000 for being an honoree.
A representative from the Collaboration Prize said that the The Lodestar Foundation — which gets its name from the guiding light used to direct ships —started the prize three years ago in order to help nonprofits find ways to collaborate successfully.
"The goal is to build a database of wonderful models and reward and highlight exemplary collaborations in the nonprofit sector," said Lois Savage, the president of The Lodestar Foundation."