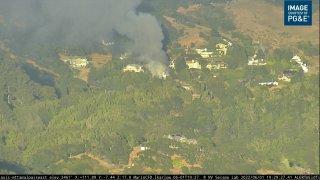 A shelter-in-place was lifted following a fire in Mill Valley Wednesday evening, officials said.
According to police, the fire happened in the area of George Lane in Scott Valley.
Mill Valley police said the fire was contained to a single home. They called evacuations and shelter-in-place orders but they have since been lifted.
Officials said firefighters and police will remain in the area as crews contain the fire.
No other details have been released at this time.