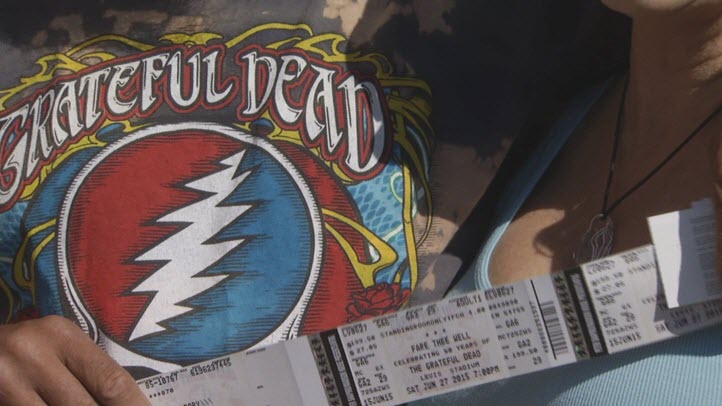 It's the concert fans have been waiting for more than two decades.
The Grateful Dead, in what is expected to be their final concerts together, will take the stage Saturday night at Levi's Stadium in Santa Clara.
The band stopped playing together in 1995 after frontman Jerry Garcia died of a heart attack at age 53.
Rory Pfaff, who traveled from San Diego to attend the highly-anticipated concert, still remember the pain of losing Garcia.
"It was horrendous," he said.
Many fans, or Deadheads, are reuniting at the concert after religiously following the band from tour to tour in the late 1980s and early 1990s.
"We all became family over the years," said Tiffany Cooper, a fan visiting from Oregon attending the concert. "So this is like a family reunion."
The band has played together with other musicians and even together calling themselves "The Dead," but never as the Grateful Dead until this weekend's performance.
Tickets are still available, with prices going on StubHub.com going as high as $900 late Friday. Tickets in the nosebleed sections were going for about $40.