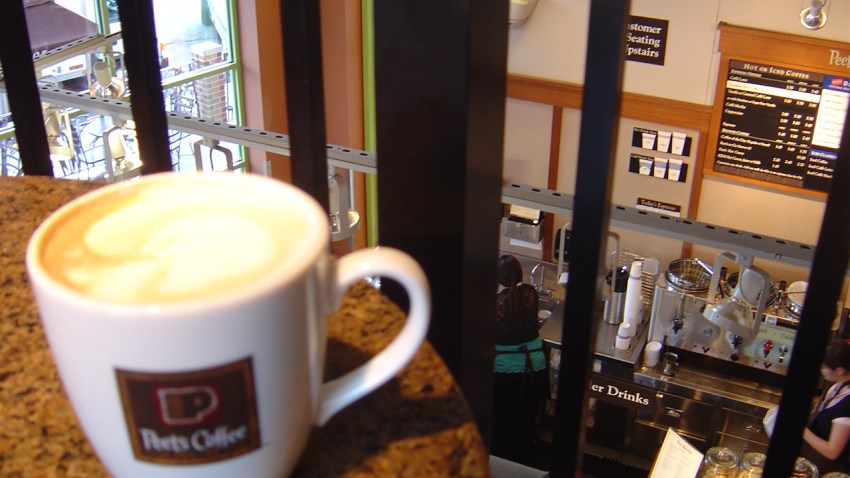 Thanks to a vote of three to two, the Sausalito City Council shot down the proposal to open a Peet's location in its little bayside town.
According to Sausalito Mayor Jonathan Leone, who voted against the zoning change that would enable the Bay Area chain to open along on Bridgeway, his denial "is about the uniqueness of Sausalito."
Ironic considering there is a not so unique Starbucks just down the road from the proposed Peet's site.
Peet's needed the city to alter zoning rules to pave its way into town. But the City Council chants of keeping Sausalito unique apply to a certain area only. Councilwoman Carolyn Ford said the area where Starbucks and other chain stores are is okay because it is downtown Sausalito. But the block -- just one minute away -- where Peet's wanted to open needs protecting.
"I certainly don't oppose Peet's," she said. "I have Peet's coffee when I'm near a store and I like it. But I also like all of the other coffee shops we have in town, our little independents."
For its part, the Emeryville, Calif.-based coffee company said it wanted to open in the quaint city to serve so many people who enjoy their products.
"We're disappointed in the outcome, but are hopeful that we will be able to satisfy the needs of Sausalito Peet's fans with a store at some point in the future," said Carol Mazzetti, spokesperson for Peet's Coffee & Tea.
Some business owners are upset too. Sue Bermejo manages the restaurant next door to the proposed site and she said the building has been vacant for more than a year.
"There have been several buildings left empty in the waterfront area of Sausalito," she said. "I think it's time things changed and they let other businesses into the city, so there's more revenue for the city."
But for the time being, Sausalito has no plans to open its doors to formula retail stores.