Crews recovered a body in Vacaville on Friday, where searchers were looking for a missing federal investigator from Oakland, Sandra Coke. The body is that of a female, but the identity of the body has not been confirmed.

The Contra Costa County Sheriff's Search and Rescue team found the body in the area of Cherry Glen Road, not far from interstate 80, across from Lagoon Valley Regional Park. The body was found near the base of a tree.

"Shortly after they began their search, they did in fact locate the body of the female," said Solano County Sheriff's Department spokesman Daryl Snedeker. "That scene has been secured; the roadway has been shut off."

Snedeker said the search-and-rescue operation was winding down in light of the discovery.

The 50-year-old Coke was last seen Sunday night. Police have detained a "person of interest" in her disappearance.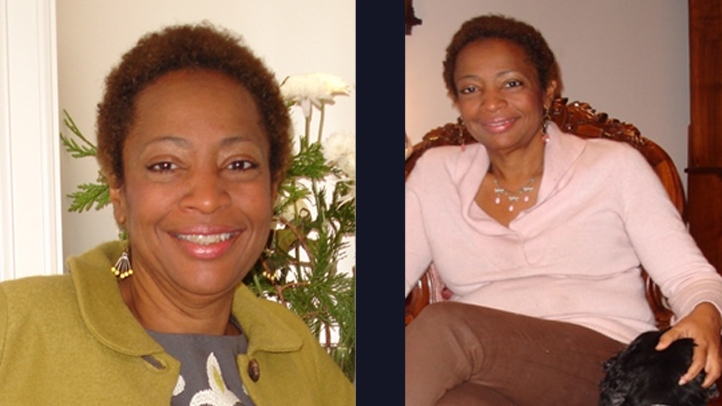 The search for Coke led investigators from her home in Oakland to Solano County Thursday night.

A police source told NBC Bay Area Coke's cell phone was tracked to Solano County. Coke's sister said earlier this week that Coke's teenage daughter used the "Find My iPhone" app Sunday night.

"Like a good, tech savvy teenager, she was doing absolutely the right thing," Coke's sister Tanya Coke Kendall said Wednesday. "She saw her mom's phone zig-zagging all over the north Bay Area...It seemed to be all over, in Oakland, in Vacaville, in different neighborhoods."

A police source said surveillance cameras captured Coke's car crossing the Carquinez Bridge. The source said another surveillance camera showed Coke's former boyfriend, parolee Randy Alana, gassing up her car and using her ATM card.

The source said Alana, who has been arrested on a parole violation, was found with Coke's keys and her credit card. He also had on muddy boots.

"This is an ongoing investigation. It's evolving. It's evolving quickly now. Things have happened. A body has been located," Oakland police Lt. Henderson Jordan said.

On Friday, crews scoured the Solano County fairgrounds and to a nearby lagoon in Vallejo, and then later in the day headed to Vacaville in the hopes of finding Coke, a federal investigator with the public defender's office in Sacramento.

Police arrested 56-year-old Alana on a parole violation and are questioning him in connection to Coke's disappearance. Alana is a high-risk sex offender with a violent past, including rape and kidnapping convictions. He has been in and out of jail since the 1980s.

Sources confirmed Alana and Coke dated more than 20 years ago. They said she was recently trying to help him turn his life around.

Starting at 8 a.m. Friday, crews began searching a three-mile area near the fairgrounds and Lake Chabot at Dan Foley Park near Six Flags amusement park. About noon, they headed to Vacaville.
Coke's friends and family are hoping a $100,000 reward will prompt someone to come forward in helping bring the single mother who works as a federal investigator home.
They released the following statement Friday morning, saying police have asked them not to comment on the case:
"Sandra Coke, our beloved daughter, sister and family member, disappeared on Sunday evening, and she has not returned.

We pray for her immediate return to us. We are enormously grateful for the efforts of everyone – law enforcement, colleagues and friends of Sandra, and members of the public and the media--who have labored day and night -- to find Sandra. We want to do everything we can at this point to help that search.

The police have asked us not to comment on details of the investigation. We will make no additional comments today. Thank you for your support in the search for our beloved Sandra."
If you have any information you believe might help in the search for Sandra Coke, please call (415) 385-5190 or e-mail findsandracoke@gmail.com.
More Bay Area Stories: