Family and friends of 15-year-old Pearl Pinson are asking their community to keep looking for a teen missing from Northern California, a day after the man thought to have kidnapped her at gunpoint was killed.
Investigators believe the teenager was kidnapped Wednesday morning as she walked to a school bus stop in Vallejo. Her suspected abductor, a 19-year-old whom she knew, was killed in a shootout 300 miles away in Santa Barbara County Thursday, authorities said.
"Pearl if you're out there fight your way home, find a way. Do whatever you can to get out of wherever you are," sister Rose Pinson said in an interview with NBC Bay Area on Friday. "I love you so much Pearl, we're here praying for you."
Officials on Friday afternoon said the search for Pinson was concentrated in Sonoma County, about 1½ hours north of San Francisco. A rescue helicopter covered roughly four square miles of rough terrain outside the small coastal town of Jenner, scouring the area for Pinson. The search was suspended late Friday, but is expected to be resumed early Saturday.
Solano County and Sonoma County sheriff's deputies searched the Willow Creek Road area of Jenner. The search was prompted by new information the Solano County Sheriff's Office received during its investigation, but did not publicize.
Christine Castillo, with the Solano County Sheriff's Department, promised to answer the question of "Why Jenner?" in the "very near future."
For their part, Jenner residents were overwhelmed by the influx of law enforcement officials and search-and-rescue teams.
SBC on scene/staged if needed on Fjord Dr. in Solvang following law enforcement pursuit. Contact SBSO for details pic.twitter.com/1op3Di3WHh

— SBCFireInfo (@EliasonMike) May 26, 2016
Robert McShea said the city is a "retirement area" that doesn't often see "this much action."
"We're used to kayaks and stuff, not choppers and news cameras," he admitted.
Although two-plus days have passed since Pinson was last seen or heard from, officials continue to deploy boats, dogs and rescue teams with the hope of finding her.
"Our number one priority is bringing Pearl home safely to her family and we do believe that is possible," Castillo said.
Family and friends searched for Pinson in Vallejo Friday afternoon and plan to be in Jenner Saturday morning to be close to investigators. The Solano County Sheriff's Office is working with Pinson's family to determine the areas where the searches will be held.
Pinson has green hair and was last seen wearing a gray sweater, black leggings and had a black and turquoise backpack. Her family has set up a GoFundMe account to help with their search.
The sheriff's office set up a tip line at 707-784-1963 but anyone with urgent information is asked to call 707-421-7090.
Investigators have also spent time searching the area of Sir Frances Drake Boulevard near the San Rafael Bridge in Marin County after officials said Castro was seen on surveillance cameras in the area at about 9:30 a.m. Thursday.
The Santa Barbara County Sheriff's Coroner's Office identified the man killed in the police shootout as 19-year-old Fernando Castro, and authorities identified the Vallejo resident as a suspect in Pinson's disappearance. Officials also said there is no indication Pinson is in Santa Barbara County.
The Solano County Sheriff's Office, Santa Barbara County Sheriff's Office and FBI are working together to examine crime scenes in the city of Solvang, where the shootout occurred following a pursuit on Thursday.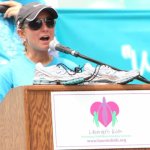 The search for Pinson started Wednesday morning when the Solano County Sheriff's Office said they received reports of shots fired near the Interstate Highway 780 pedestrian over-crossing in the area of Home Acres and Taylor avenues in Vallejo.
A witness reported seeing a man with a gun pulling a female, who was bleeding and yelling for help, on the over-crossing. The witness heard a gunshot while running for help, and responding deputies found blood on the ground, sheriff's officials said.
"I heard screaming, panicking screaming, and then after that, I heard two gunshots and the car went off really fast," said witness Leslie Caro.
The sheriff's office has not confirmed Pinson was shot or the extent of her injuries.
As of Friday evening, the overpass is the site of a growing memorial where people have placed pearls for Pearl Pinson.
Castro was spotted in San Luis Obispo County on Thursday after the California Highway Patrol had issued an Amber Alert for Pinson. CHP officers pursued him into Santa Barbara County, over 300 miles south of the scene of the suspected abduction in Vallejo.