For two years, Santa Rosa teenager Evan Mack, the son of a white father and a black mother, said he endured racist taunts and harassment at Sebastabpol's Analy High School, part of the West Sonoma County Union High School District. For two years, Mack said his dignity was chipped away as teachers and coaches failed to intervene. For two years, Mack said he was called a N****r.
"It just starts to wear you down," Evan said. "You don't even have the will to fight against it anymore."
His story would unfold in a small town known for its progressive values, where elements of the 1960's hippy movement are still proudly on display. But Mack said those values weren't for everyone in Sonoma County, where some students still openly celebrated the Confederate flag at school.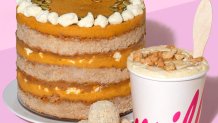 At 17, Evan said he didn't want to make a big deal about the harassment at first. If he flew under the radar, he thought, his tormentors would forget about him or grow bored. Despite his wishful thinking, the students that Evan said casually tossed around racial epithets didn't forget about him.
Tensions came to a head the summer before Evan's junior year after several vicious interactions on social media with other students. One culminated with another student calling him a n****r and threatening to punch him in the mouth. Another ended with a student threatening to "rip the black off" of him.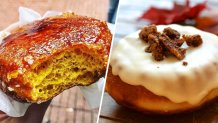 Those social media exchanges sparked a series of events that would end with Evan and three other black students leaving Analy, a newly filed lawsuit, and a federal investigation finding civil rights violations at a school perennially ranked among the best in the area. School officials, while publicly denying any climate issues and declining any formal admission of wrongdoing, entered into a resolution with the U.S. Department of Education's Office for Civil Rights to take steps aimed at bringing the school back into compliance with the law.
The district declined multiple interview requests citing pending litigation, but issued a written statement that said in part:
"The agreement provides for education and training for students and staff which will help promote a learning environment that is free of unlawful discrimination and support our goal of enabling all students to reach their full potential."
Despite that resolution, the Mack family and the families of other black students blame school administrators for looking the other way in the face of racial threats and harassment and say the investigation into Evan's claims was half-hearted and incomplete. As for his alleged tormenters, they were never punished.
"The school let me down immeasurably," Evan said. "I went to that school because it held this promise of making my life better and getting me on the right track with college and athletics. And all I got from the day I showed up on that campus was nothing but disappointment, after disappointment, after disappointment."
A Failure to Act
Evan went to his parents, Raquel and John Mack, after those social media threats, recounting each time he said he was belittled because of his race. In that moment, his parents say they understood the changes they had noticed in their son since he began at Analy, a school that's 75 percent white.
"His light was dimming," Raquel Mack said. "I could see that his love for learning and academia that he's had from a really young age was starting to leave him."
In August 2015, the Mack family contacted the district superintendent regarding the social media posts. They also prepared a document for the district listing numerous additional incidents where Evan said he was harassed because of his race. In some cases, teachers or coaches may have been aware, but Evan said nobody took action.
The incidents documented by Evan included:
- During football practice the summer before freshman year, [Student A] asked Evan why he "didn't talk black."
- [Student A] used the N-word frequently, even after Evan asked him to stop
- [Students B, C, and D] sung a racist country song called "White girl with a N****r" in the football locker room while in earshot of other players. The song contained the following lyrics: "It sure is hard to figure out how any decent girl could ever f*** a crazy N****r."
- [Student B] whispered the N-word to Evan in class. When Evan used profanity in response, he was chastised by a substitute teacher. Evan confided in a teacher about the harassment he experienced, but the teacher failed to report it to administrators or his parents.
- [Student A] pantomimed beating Evan while whispering the lyrics to a song called "Beat a N****r."
- [Student C] had "WPR" written on his football mouth guard and told students it stands for "White Power." He later replaced it with the Confederate flag.
- During a football game in Oakland, players made comments about how the neighborhood was "poor", "dangerous", and "black".
- [Student F] regularly shouted the word "N****r during practice. The coach overheard and told the student to knock it off, but the behavior continued.
According to documents from the Office for Civil Rights and a letter sent by the school, administrators told the Mack family they planned to investigate the allegations in two phases. The first would address the social media posts, deemed more serious because of their threatening nature, while the second phase would address the broader claims about a school climate hostile to black students.
But the Mack family says the investigation fell far short of their expectations.
According to a letter sent by the school, the student who threatened to "rip the black off" of Evan was given a verbal warning by administrators, but wasn't disciplined in any way despite district policy banning off-campus social media threats or harassment. He told administrators that his account had been hacked. The student who called Evan a "N****r" on Instagram and threatened to punch him in the face left the school just before the investigation, escaping any discipline. Finally, the district reported that it talked to a football coach who said he was "surprised by the claims." The district said it would talk about ways to "ensure all players feel supported." Then, Analy's principal closed the case.
"When the response to a complaint of racial harassment is to do the bare minimum and move on, that's a serious problem," John Mack said.
Furious the school closed the case without beginning the second phase of its investigation, the Mack family removed Evan from Analy and filed a complaint with the Department of Education's Office for Civil Rights in San Francisco.
A Federal Investigation
In a July 2016 letter, investigators for the Office for Civil Rights informed the district they were under investigation. The specific allegations were:
1. Whether Evan Mack was subjected to harassment by other students based on race, and if the district failed to respond appropriately and effectively to notice of harassment, and;
2. Whether African-American students at Analy High School were subjected to a hostile environment based on race and the District failed to respond appropriately and effectively to notice of the harassment.
In September, the Office for Civil Rights concluded its investigation, finding the West Sonoma County Union High School District had violated its own policies by failing to investigate Evan's complaint and for subjecting him to a hostile school environment.
"OCR Found that the District violated Title VI because the evidence showed that: The harassing conduct on the basis of race was sufficiently serious so as to limit or deny the Student's ability to participate in or benefit from the District's program," the letter stated. "The District had actual and constructive notice about the harassment; and the District failed to take an appropriate, prompt, and effective responsive action that was within its authority to end the harassment."
While the district never conceded any wrongdoing, it entered into an agreement with the Office for Civil Rights aimed at bringing the district back into compliance with federal law. According to investigators, the district told the Feds the "climate for African-American students was welcoming and friendly."
The agreement shows the violations were considered serious by the Office for Civil Rights. Out of 2,500 complaints received by the agency last year nationally about racial discrimination, only 57 resulted in a resolution agreement.
In a statement, the district told NBC Bay Area they've taken a number of steps to ensure its campuses are free of discrimination. The steps include additional training on the district's complaint policies and procedures, new instructional material on race and race-based discrimination for classes at each grade level, creating a school climate survey designed to give students an opportunity to express their experiences regarding discrimination in the school environment, and a new statement setting forth the District's policy prohibiting discrimination.
When asked if any staff has been disciplined or fired as a result of the investigation, the district declined to answer, citing the confidentiality of personnel issues.
More Students Leave Analy
The Office for Civil Rights investigation also found that race issues may have extended well beyond Evan Mack.
"Based on the facts gathered to date, OCR's investigation raised concerns that other African-American students at the school may have been subjected to a hostile environment on the basis of race and that the District did not respond appropriately to notice of the harassment," investigators wrote in a letter to the district.
In the end, three other black students would end up following Evan out of Analy High School, saying they never felt welcome on campus. They said the last straw for them was a class discussion about Evan's case in which they say he was made to look like an instigator causing problems for the school.
"They tried to call Evan Mack's situation a singular situation and say that it was just him," said Kika Gutierrez, one of students who left Analy. "It is not just him. They treat all their kids of color like that, like we're not as important, and it should never be that way."
Another black student, Noble Amani, played football with Evan. He said racist language from other students was common on the field and coaches did little to stop it.
"They would say the N-word all the time," Amani said. "That's how they talked and coaches never corrected them on it."
Amani's parents pulled him and his twin sister, both standout students, from Analy after a meeting with the administration that failed to ease their concerns about the school's environment for students of color.
"We were concerned that our kids were being taught and instructed that racial epithets were something you could become used to," said Sarah Amani, Noble's mom.
A Federal Lawsuit
For the Mack family, the OCR investigation was a relief.
"It was confirmation that we weren't crazy," Raquel Mack said. "That these things did happen and the way they handled it was completely in severe violation of Federal regulations."
Now seeking another kind of justice, the Mack family filed a civil rights lawsuit against the West Sonoma County Union High School District last month in the U.S. District Court in San Francisco.
The family's attorney, Michael Fiumara, said the district violated its own anti-bullying policies and should have taken the investigation into Evan's claims seriously.
"A racially hostile environment can really destroy a person," Fiumara said. "These children can be damaged. No question."
Fiumara said the district needs to be held accountable.
"It was indifference that I haven't seen in a long time," Fiumara said. "Deliberate indifference."
Evan Mack, like the three other black students that followed him from Analy, is now at Piner High School. He says the racial taunts and jeers haven't followed him there. His grades are good and he's back to being the curious teenager he once was, eager to put this behind him and see what possibilities await him in college.
"When I leave high school I'd like to go into journalism or political science," Mack said. "They seem really interesting to me. I like international affairs. I like reading the news."