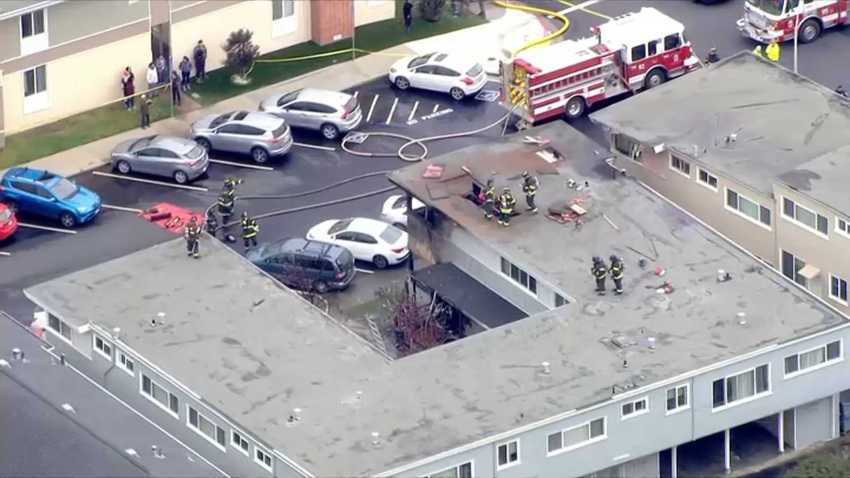 At least four apartments have been damaged by a fire near the Westlake Shopping Center in Daly City, officials said.
The blaze was reported Tuesday afternoon in the area at an apartment complex at Bel Mar Avenue and Crestwood Drive. At least one person has been transported to the hospital for treatment, firefighters said.
The fire appears to have been contained.