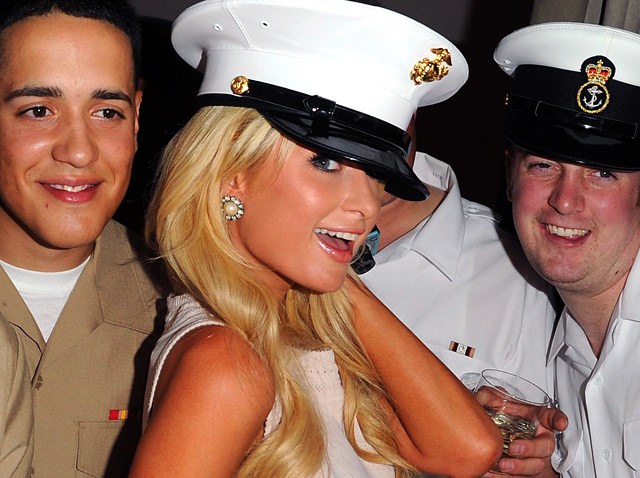 Ready or not, here comes Fleet Week.
More than a million people will be planted along the shores of San Francisco Bay this weekend to watch the Blue Angels perform both Saturday and Sunday.
Other highlights of the week include plenty of stunts by other airplane pilots, a visit by the well-mannered and polite Canadian Navy, and tours of Coast Guard vessels. Lots of military ships are scheduled to arrive starting at 9 a.m. Saturday.
Looking for a good vantage point? You couldn't do any worse than the Golden Gate Bridge. The Marina Green and Crissy Field are also great spots to kick back. And for an alternative view of the event, head on over to Alcatraz.
San Francisco Mayor Gavin Newsom said Fleet Week is a San Francisco tradition that celebrates the city's rich naval history and maritime traditions.
Highlights this year also include the arrival of the USS Makin Island, which is billed as one of the greenest vessels in the fleet.
"This year, we are looking forward to welcoming the USS Makin Island, representing the next generation of environmentally friendly ships and the skilled naval aviators of The Blue Angels, with their extraordinary airborne maneuvers," Newsom said.
Combining a gas engine and an electric engine, the ship works somewhat like a hybrid car. Of course, generating electricity still releases emissions, but because that happens someplace far away, it's easier to pretend it's not happening at all.
The Makin Island joins other ecological showpieces in the bay, such as a cruise ship that leeches off of the electrical grid and the Hornblower Hybrid, a ferry with wind turbines.
The big Blue Angels show is on the weekend, but they practice on both Thursday and Friday.
Here's the schedule:
Thursday, October 7th – Blue Angels Circle & Arrival Maneuvers and other team practice between 1-5 pm
Friday, October 8th – Practice day beginning at 1 pm and ending with the Blue Angels at 3-4 pm
Saturday, October 9th – Full Air Show beginning at 1 pm and ending with the Blue Angels at 3-4 pm
Sunday, October 10th – Full Air Show beginning at 1 pm and ending with the Blue Angels at 3-4 pm
This year's Fleet Week Parade of Ships will include the following US Navy vessels:
USS Pinckney (DDG 91)
USS Curts (FFG 38)
USS Champion (MCM 4)
USS Pioneer (MCM 9)
USS Chief (MCM 14)
US Coast Guard Cutter Active (WMEC-618)
Canadian Naval vessels HMCS Whitehorse (MM 705)
HMCS Brandon (MM 710)
WWII Liberty Ship Jeremiah O'Brien
Vietnam Era Liberty PT-26 from Sacramento, with its all-female crew of sea cadets.
Copyright FREEL - NBC Local Media