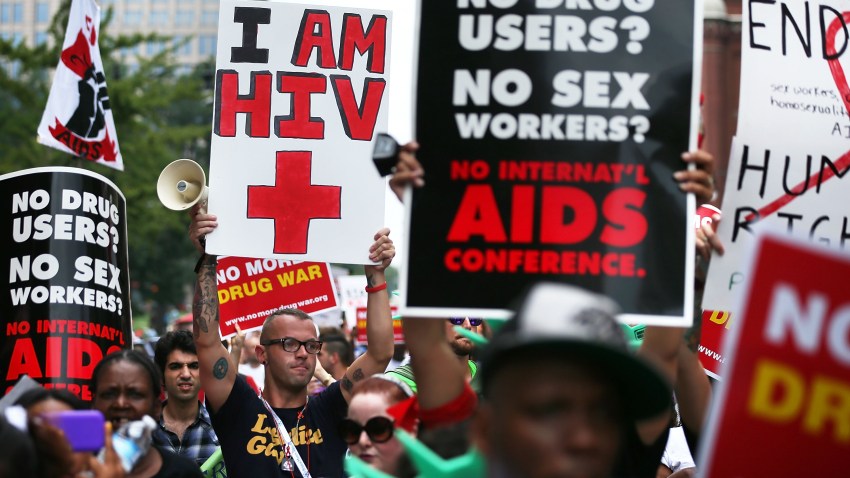 The International AIDS Conference will return to San Francisco, 30 years after it was last held in the Bay Area.
The International AIDS society (IAS) announced they will host the 23rd largest biennial HIV and AIDS meeting in San Francisco and Oakland in 2020.
It was last held in the Bay in 1990, at the height of the United States epidemic.
"San Francisco is an inseparable part of the story of HIV/AIDS," said Democratic Leader Nancy Pelosi. "It is fitting and deeply inspiring that advocates, researchers and survivors will return to the Bay Area for the 2020 International AIDS Conference."
The conference typically hosts about 15,000 attendees including scientists, doctors and other health care providers as well as patients and patient advocates.
Congresswoman Barbara Lee, who was a key sponsor of legislation that cleared the way for the conference to be held in the U.S by repealing the Immigration and Travel ban that barred the entry of HIV positive individuals, shares the excitement and pride with Pelosi.
She states that the return of the International AIDS Conference to the Bay has been a dream of hers for many years.
"As early epicenters of the epidemic, none of us in San Francisco or Oakland were untouched by the devastating toll of the AIDS crisis," Lee said. "In the years since, our cities have emerged as hubs of HIV/AIDS research, innovation and activism. As founder and co-chair of the Congressional HIV/AIDS Caucus, I am proud to welcome this critical international conference back to my community."
The Bay Area meeting in 2020 will take place in July from the 6th to 10th with events in San Francisco and Oakland.
"As the AIDS Conference returns to the Bay Area, let us reflect on the great progress we have made since, and move forward with renewed strength to banish this disease to the history books to achieve an AIDS-free generation," said Pelosi.