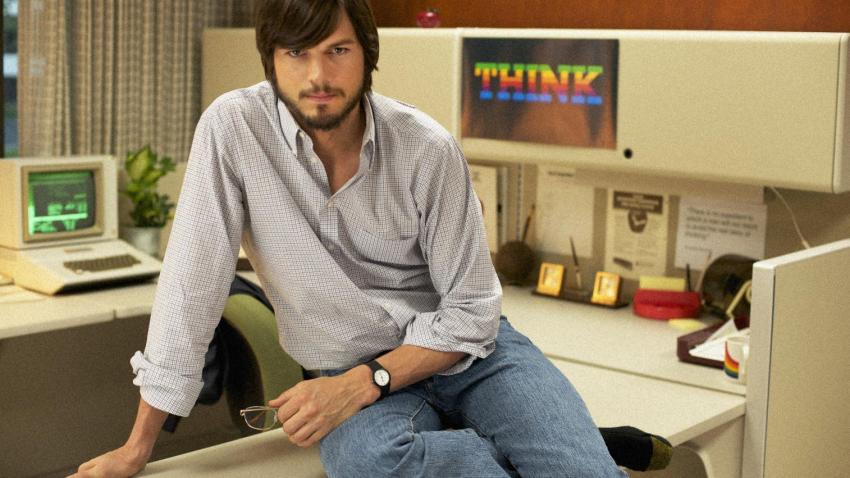 Actor Ashton Kutcher took the stage Thursday at the Macworld/iWorld conference in San Francisco.

Kutcher and fellow actor Josh Gad opened the convention by sharing their experiences of playing Apple co-founders Steve Jobs and Steve Wozniak in the upcoming feature film "jOBS." Kutcher plays Jobs and Gad plays Woz.

The movie is set to be released in April.

The convention continues through Saturday at San Francisco's Moscone Center.

Kutcher is also known for investing in various tech companies,including Spotify, Airbnb, Foursquare, Fab, Uber, Dwolla and Path. He currently stars in the CBS comedy series "Two and a Half Men."

Gad is an executive producer and stars as Skip Gilchrist in NBC's family comedy "1600 Penn."

Macword is a programmer's heaven, with a full slate of courses on iOS development for beginners to XCode for IT admins. Other highlights include Grammy Award winner will.i.am and Intel's futurist Brian David Johnson exploring the apps and technologies that will change the world.

Bay City News contributed to this report.