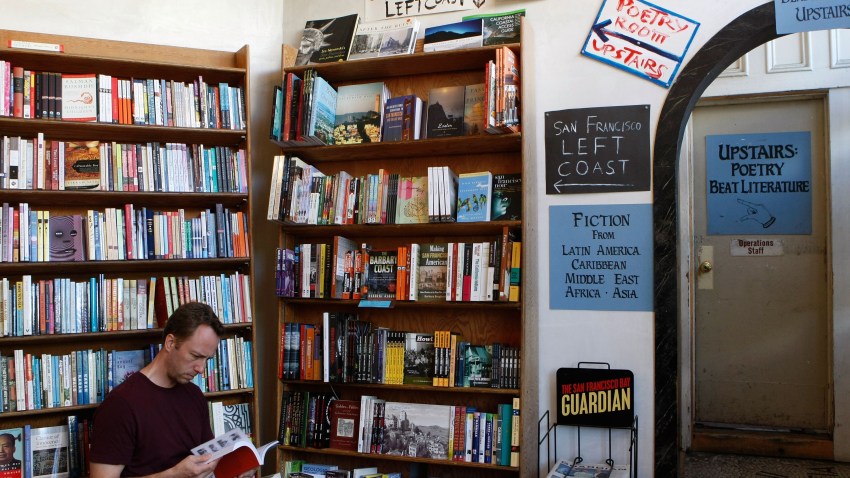 San Francisco's Litquake 2018 Festival kicked off with over a dozen events for all ages to enjoy for its 19th year in the Bay Area.
Known as the West Coast's largest independent literary festival, its highlights will be a spoken word jazz jam, and a bad poetry competition.
The festival is running until Oct. 20 with events that range from free to $25.
Notable authors include Bay Area native Amy Tan, author of "The Joy Luck Club", and "The Lovely Bones" author Alice Sebold.
Events:
Wednesday, Oct. 17
Beefcake: 50 Years of Tom of Finland
A celebration of 50 years of the Tom of Finland illustrations with special guest Dian Hanson.
7 p.m. to 10 p.m.
SF Eagle
398 12th St., San Francisco, CA 94103
$20 in advance, $25 at the door.
Lou Reed and Me: Michael Imperioli with Tom Barbash
Swedish American Hall
2174 Market St., San Francisco, CA 94114
$20 in advance, $25 at the door.
*limited seats available
Thursday, Oct. 18
Teenquake: Under 21 Open Mic
6 p.m. to 7 p.m.
826 Valencia Tenderloin Center
180 Golden Gate Ave, San Francisco CA 94102
Springfield Confidential
6:30 p.m. to 8 p.m.
This event is said to be a Simpson's episode in book form. Four-time Emmy winner and current writer Mike Reiss, will debut his memoir on how the show began.
Contemporary Jewish Museum
736 Mission St., San Francisco, CA 94103
$15 for museum members, $20 for the general public.
Friday, October 19
When Rap Spoke Straight to God
Erica Dawson's book-length poem demands to be heard.
Museum of the African Diaspora
685 Mission St., San Francisco, CA 94105
$10 general, $5 for students, seniors and MoAD members.
SF Legends: Amy Tan & Armistead Maupin
Literary legends Amy Tan and Armistead Maupin sit down to talk about their memoirs and to share their memories.
7 p.m. to 8:30 p.m.
Swedish American Hall 2174 Market St, San Francisco CA 94114
$15 in advance, $20 at the door.
Saturday, October 20
Lit Crawl Book Fair
In its debut, see press, businesses and literary magazines in the Mission District.
The Chapel
777 Valencia St., San Francisco, CA 94110
Lit Crawl San Francisco
The most anticipated literary night of the year.
The Mission
San Francisco, CA
Ticket prices will vary based on the ages of participants, attendees can find more information at litquake.org.
Booklovers of all ages and backgrounds will enjoy @Litquake – a ten-day gathering of authors sharing words and ideas. https://t.co/auLQiRmElz pic.twitter.com/rUW5sAIpYk — BARTable (@SFBARTable) October 10, 2018