The man investigators say caused a fatal crash that shattered a North Bay family last weekend was charged with four counts of murder Thursday in Contra Costa County court.
Fred Lowe, 47, of Sacramento, made his first court appearance, and the prosecutor said he's determined to get justice for the family of the four victims.
Lowe also was charged with driving under the influence causing injury, with two priors. Prosecutors said he caused a multivehicle crash on Interstate 80 in San Pablo last Saturday night that also injured six other people.
Prosecutor Derek Butts said Lowe should have known getting behind the wheel drunk could lead to tragedy. Lowe had two DUI convictions within the last six years and had his license suspended or revoked five times for DUI.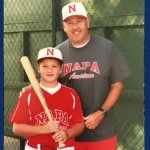 "This entire case is jarring and shocking," Butts said.
Daryl Horn, 50, of Napa, and his 14-year-old son Joe were killed in the crash, s were Horn's brother-in-law Troy Biddle and 13-year-old nephew Baden. Jared Horn, 19, a pitcher on the Cal baseball team, was the only one in the car to survive.
The victims' family did not attend the hearing but issued a statement saying, "The families have complete faith that the legal system will run its course, and justice will be served."
Natasha Thomas, with Mothers Against Drunk Driving, said she's glad Lowe has been charged with murder. She said more needs to be done to keep repeat offenders off the roads.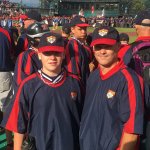 "Unfortunately, we see this too often," she said. "While we can do our best to stop this, we have to do better."
Meanwhile, the victims' family said they're focused on healing and on the wonderful memories of their loved ones.
Lowe did not enter a plea Thursday but is expected to be back in court next month. His bail has been set at $4.2 million.