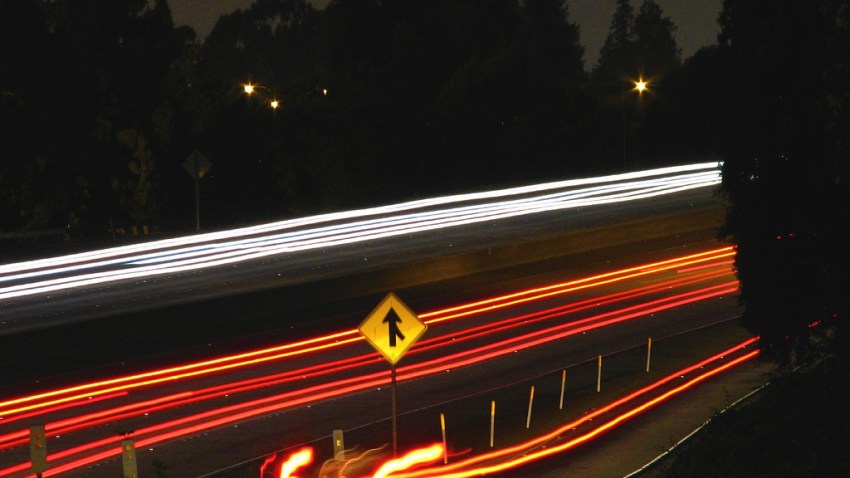 State and local officials gathered in unincorporated Alameda County near Fremont Thursday morning to celebrate the Bay Area's first "express lane," which is opening on Interstate Highway 680 on Monday.

The lane, which will allow solo drivers to use the carpool lane by paying a toll electronically with FasTrak, runs along an existing carpool lane on a 14-mile stretch of southbound I-680 between Pleasanton and Milpitas. Carpools will still be able to use the lane for free.

State Sen. Ellen Corbett, D-San Leandro, Caltrans District 4 Director Bijan Sartipi, and Teresa Becher, chief of the California Highway Patrol's Golden Gate Division, were among the attendees at this morning's kickoff event, said Dave Hyams, a spokesman for the express lane project.

The event overlooked the highway from nearby Mission Road. Instead of a traditional ribbon-cutting ceremony, a car with I-680 Express Lane logos painted on it drove through a banner to mark the opening, Hyams said.

The lane opens at 5 a.m. Monday. It will operate Monday through Friday from 5 a.m. to 8 p.m., replacing the current carpool hours, which allow all drivers to use the lane in the late morning and early afternoon hours, according to Hyams.

Solo drivers will pay a toll, the amount of which will change depending on the density of traffic on the highway at the time. Signs a half-mile prior to the three access points into the lane will display the toll price, allowing drivers to choose whether it is worth it to lessen their commute time, he said.

The minimum toll will be 50 cents, with the average toll ranging from $4 to $6, Hyams said. He said there is no maximum toll, but if the highway gets too crowded, the toll option will be shut off and the lane will become carpool-only again.

The 14-mile stretch will be converted to an express lane this weekend, with new striping on the road to denote the entry and exit points.

The FasTrak electronic toll collection system will be switched on Monday, so drivers who want to use the lane will need a FasTrak toll tag mounted on the windshield. The California Highway Patrol will provide visual and electronic enforcement of the lane.

Toll revenue will go toward lane operation and maintenance, transit service on the Highway 680 corridor, and building future carpool or express lanes, including one on the northbound side of the highway.

Hyams said another express lane is scheduled to open next year on eastbound Interstate Highway 580 between Pleasanton and Livermore, along with a westbound Highway 580 lane in 2012.

Express lanes have operated in Southern California and elsewhere in the country, but this will be the first one in the Bay Area, Hyams said.
Photo: Pbo31 on Flickr
Copyright BAYCN - Bay City News