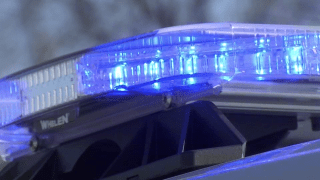 Laurel Elementary School, Abbott Middle School and Hillsdale High School in San Mateo are on lockdown Thursday due to police activity.
San Mateo Police Department Public Information Officer Alison Gilmore said there is an ongoing investigation in the Alameda de las Pulgas area. Gilmore added the investigation is not related to the schools and was unable to release further details.
---
San Mateo police provided the following press release on Friday regarding the incident:
Carjacking Suspect At Large

San Mateo, CA – On Thursday, March 10, 2022, at approximately 8:55 a.m., the Belmont Police Department pursued a vehicle that failed to yield while traveling northbound on Highway 101. The pursuit ended near Highway 92 and Hillsdale Boulevard, when the driver, an unknown suspect, exited the vehicle on foot and fled towards the Fiesta Meadows Park. At the park, the suspect entered an occupied vehicle. The suspect held a knife to the driver's stomach and forced her to drive the suspect to the San Mateo Medical Center. The suspect entered the hospital, but immediately exited the facility and headed northbound on Edison Street.  Later, the victim was contacted by SMPD, evaluated for injuries, and interviewed.

Shortly after the suspect left the hospital, the San Mateo Police Department arrived in the area of Fernwood Avenue and Hillsdale Blvd. on the report of a subject who matched the suspect's description.  This person asked for a ride before jumping into the creek between Hillsdale Boulevard and 36th Avenue. Officers quickly arrived and observed the suspect in the creek. When the suspect saw the officers, the suspect fled deeper into the creek. 

SMPD vigorously continued the pursuit of the suspect and established an extensive perimeter to apprehend the elusive suspect. Three schools, Abbott Middle School, Hillsdale High School, and Laurel Elementary School were located within the perimeter. The mentioned schools were placed on a "secure campus" status while SMPD continued its search for the suspect. Multiple outside law enforcement agencies' personnel and resources assisted SMPD with the search. Despite an intensive effort by everyone involved, the suspect was not located and remains at large. 

Anyone with information or surveillance footage related to this incident is encouraged to contact Detective Sergeant Kurt Rodenspiel at (650) 522-7662 or krodenspiel@cityofsanmateo.org. Anonymous tips can be submitted to http://tinyurl.com/SMPDTips  or by calling (650) 522-7676. 

Remember, "If you see something, say something." We encourage our community to utilize security cameras. They are especially helpful identifying suspicious activity in neighborhoods when cameras are street facing. Our officers regularly canvass for surveillance and you can help by notifying SMPD where cameras are located in your neighborhood at http://www.cityofsanmateo.org/Nest. 

This remains an active and open investigation.