Todd Lowenstein is a certified public accountant, so he is trained to count higher than two.
Thus, when a recent Amazon Prime shipment that was promised to arrive within two days didn't arrive until almost seven days had passed, CPA Lowenstein had no trouble calling Amazon on the carpet.
"I pay attention to details," he said.
As many as 54 million people pay $99 for Amazon Prime membership, which includes "free" two-day shipping. Lowenstein is one of them. But he's skeptical.
Lowenstein tracked one particular order -- a new cordless telephone -- day by day to satisfy his curiosity. He said the phone was only the latest of several Prime deliveries that he believed had arrived late.
This time he wanted to be sure. He wanted proof.
THE TEST
Lowenstein took screen grabs every step of the way, beginning with the moment he placed his order on a Tuesday night. Amazon.com said the box would ship free courtesy of Lowenstein's Prime membership and would arrive at his home on Friday.
"When it didn't arrive on Friday, I followed up with them on Saturday," Lowenstein said.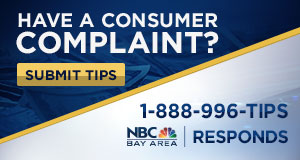 Lowenstein said he was frustrated to discover that his two-day delivery had been pushed back to Tuesday -- nearly a week after he had ordered. Adding salt to his wound was the fact that the online package tracker read: On time.
"They represented it was going to be delivered in two days, they confirmed it would be delivered in two days, and then when they shipped it they actually changed the date."
An Amazon spokesperson declined to speak specifically about Todd's delayed delivery. She also declined to say how often shipments that are promised in two days take longer than that to arrive. In general terms only, she said, "there are a variety of factors that contribute to delays."
UNPUBLICIZED $10 PERK
In reviewing Todd's case we discovered an unwritten Amazon policy that could potentially benefit all of its estimated 54 million Prime subscribers: a gesture of goodwill.
When Prime packages arrive late, the company can offer either a $10 credit or a free month of Prime membership (worth about $8.25) -- as a way of saying sorry. To the best of our knowledge, this perk is unpublicized.
It's also not automatic. You have to ask for it.
Customers should request their credit through the customer support page. Start with the order in question, then indicate a problem with delivery. You should receive a response by email.
OUR TRIAL
We wanted to see how easily Amazon doles out its apology gestures. We ordered five different Prime packages over the span of about a month and half. Like Todd, we tracked them day by day.
Two of our orders took longer than two days to ship. So, we asked for an apology.
In one case, we requested a $10 credit; in the other we asked for a free month of Prime membership. Amazon honored both requests within hours.
Todd says he's taking Amazon's $10 olive branch. However, he'd rather the company make good on the two-day delivery promise that's advertised as part of his $99 Prime membership.
"If I had known I wasn't going to get it by Friday, I may have gone to Fry's," he said.