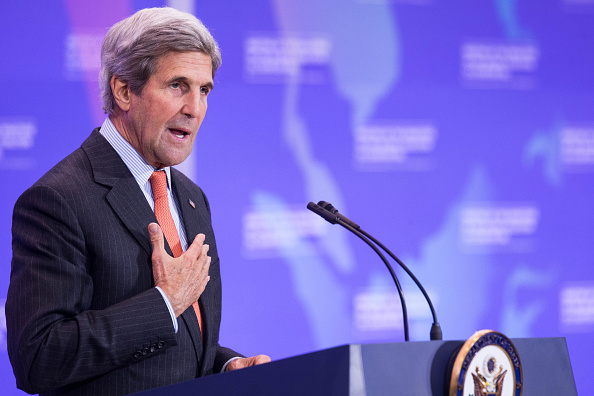 Secretary of State John Kerry arrives in the Bay Area on Monday for a couple of global tech industry events.
In the morning, Kerry will be at the Four Seasons Hotel Silicon Valley in East Palo Alto to host a roundtable with clean energy leaders to discuss new and innovative ways that the industry can help the United States meet climate commitments and promote both economic development and security. The event begins at 9 a.m.
In the afternoon, Kerry will participate in a conversation with E.B. Boyd, a contributor to Fast Company, at the Internet Association Virtuous Conference. The conference is designed to create robust discussion and audience interaction with the most important stakeholders of the internet economy. The conference begins at noon at Rosewood Sand Hill in Menlo Park, and Kerry's appearance is scheduled for 3:45 p.m.