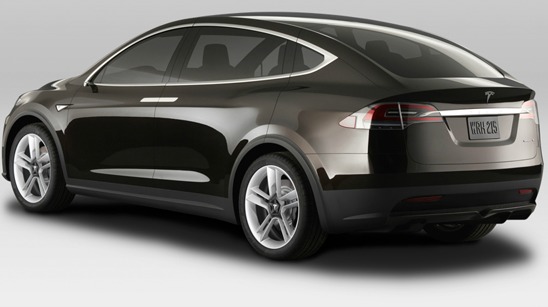 After its flashy opening, Tesla says pre-orders are already pouring in for its newly shown off Model "X," the SUV crossover in its electric lineup.
But that show was just Tesla CEO Elon Musk fawning over the new car. Now, for the first time, you, too, can check the SUV out up close.
Tesla will roll out all three of its models, the Roadster, the 4-door Model S, and the Model X Friday at its showroom in San Jose's Santana Row. It'll be your first chance to kick the tires on the X, and who knows, maybe you'll be inspired to pre-order one yourself.
The company says pre-orders have been strong for both the S and X, with one due later this year, and the latter due (probably) late next year. The company's stock price (TSLA) has remained steady and strong, as investors put aside concerns about consistent losses, and focus on Tesla's future potential.
If you're interested, Santana Row is the place to be -- it opens to the public at 4 p.m.
Scott got a chance to drive a Tesla. It is, in the words of Ferris Bueller, "so choice." He's on Twitter: @scottbudman.