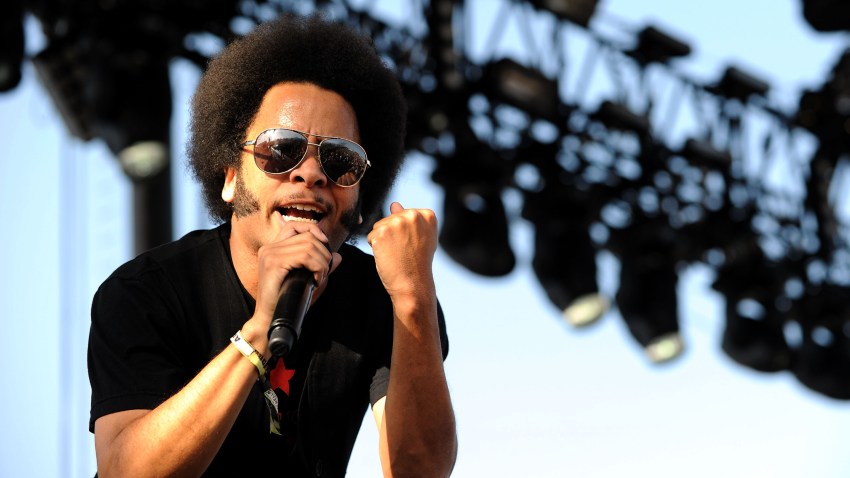 The Coup, a politically conscious hip-hop group formed 22 years ago in Oakland, is preparing to drop a sixth album called Sorry to Bother You on October 30. This will be the first full-length recording since 2006, but the band has remained a touring staple over the years. Now, The Coup is seeking public support in order to purchase a tour bus.
As of press time, a Kickstarter campaign has 134 backers and has raised $6,897 of the $30,000 goal. The group hopes to buy a bus in time to promote the new album and in order to bring the live show to fresh markets.
"At the level that The Coup has been at up til now, we either fly in and do one-off dates (rare) or we tour in a van, driving during the day to get to the gig and sleeping in hotels at night," frontman Boots Riley explains on the group's Kickstarter page. "Having to get hotels for the band makes the expenses for a Coup show such that we end up having to skip over, or turn down offers in, many places where we haven't had the chance to build up a following yet. We want to end that practice, and get to all these places."
The group is offering reward incentives for donations beginning at $10. There are premiums such as personalized voicemail messages, T-shirts, and autographed CDs for different pledge levels, including four days and four nights of riding with the Coup in the bus or having the group appear at a private houseparty for donations of $5,000 and up.
The project will be funded if donations reach at least $30,000 by September 23.