A student who is accused of stabbing four people Wednesday morning at the University of California, Merced before campus police fatally shot him was a freshman student from Santa Clara.
UC Merced spokeswoman Barbara Ortiz identified the attacker as 18-year-old Faisal Mohammad, first named by the Merced Sun Star. Ortiz said the teen was a computer science and engineering major.
He also was a June graduate of Wilcox High School, according to Santa Clara Unified district spokeswoman Jennifer Dericco. Mohammad turned 18 last week.
"He was a quiet student," Dericco said. "He wasn't highly involved on campus but he was a good student, he did well academically." She said his "social network was small."
She added that it's "just a shocking tragedy for our community to learn this."
One of the stabbing victims, construction worker Byron Price, who tried to stop the suspect from stabbing a fellow classmate said the scene was eerie: "He had a smile on his face," White said of the suspect. "He was having fun, which is more what bothers me."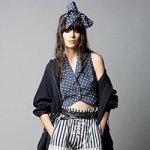 At a news conference Thursday morning, Merced County Sheriff Verne Warnke said there were "strong developments" to report, but delayed saying anything more until a second news conference scheduled for later in the afternoon with the university.
Authorities shot and killed Mohammad after he allegedly stabbed four people on campus just after 8 a.m. Wednesday. One witness told NBC Bay Area the suspect was armed with what appeared to be a 9-inch butcher knife. The FBI is helping investigate.
The victims include two students, a school staff member and Price, the construction worker who said he was stabbed while trying to stop the attack. Officials initially said five people had been stabbed and all were students, but later corrected those reports.
White told NBC Bay Area he heard a commotion in a second-floor classroom and rushed in, thinking he was going to break up a fight. He has since been treated and released from the hospital.
As of Thursday morning, one student remained hospitalized but is expected to recover, the university said. The other was treated and released.
School officials said the injured staff member suffered a collapsed lung and was recovering Thursday after successful surgery.
The rural central California university, located 120 miles south of Sacramento, opened a decade ago and is the newest college in the University of California system.
The campus is expected to reopen on Friday.

NBC Bay Area's Jodi Hernandez and Stephanie Chuang contributed to this report.