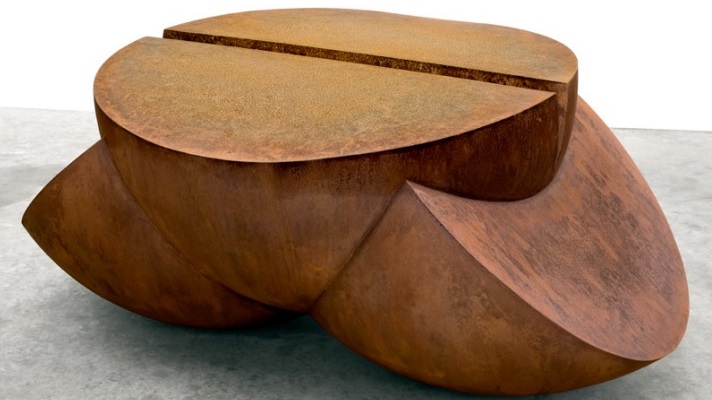 A "MONTH-LONG CULTURAL IMMERSION": Art-focused Saturdays, where a whole block of galleries get together on the same bill, are not uncommon, nor are entire weekends devoted to the visual bounty of one neighborhood or area's art scene. But Napa Valley goes one better in April, or, perhaps a few weeks better, if you want to consider first the impressive time span. The cities of wine country embrace the entire fourth month of the year as something very special and sparkly and artsy, and, in turn, a whole cavalcade of happenings pop up under the umbrella of Napa Valley Arts in April. Called a "month-long cultural immersion," the Arts in April calendar celebrates film and painting and conversation and anything, really, that pleases, challenges, or furthers ideas in an invigorating way. Architecture tours are on the docket, and, yes, wine tastings, too (you probably aren't too surprised). Ready to give a few weekends, or, even better, weekdays over to the April art-excellent experience? Then make for...
YOUNTVILLE: "Napa Valley Collects" opens at the Napa Valley Museum on April 2. It's "a distinctive selection of works from private collections throughout Napa Valley" that includes names such as Rembrandt and Warhol. "The Art of Creation at Domaine Chandon," and "Art, Sip, and Stroll," and other engaging engagements dot the calendar.
OAKVILLE: Ever wanted to eye the Robert Mondavi art collection from up-close, with details on the pieces and who created 'em? Beniamino Bufano is the sculptor and a series of gratis daily walks, all scheduled from April 6 through 10, will give art lovers some background.
Worth The Trip
NAPA: There are many doings flourishing around the city, from Slow Art Day 2015 on April 11 to The Art of iPhotography later in the month. Truly, every nook and several galleries and numerous wineries all have a finger in the Arts in April, so it is really up to where you want to go and what you'd like to see. See this to start.
Copyright FREEL - NBC Local Media