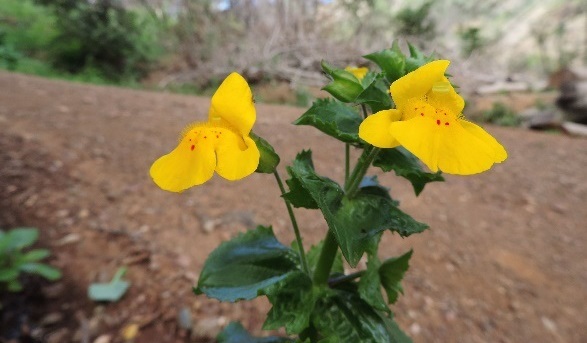 THERE AND BACK: If you were to sit down and draw, with pencil and paper, the general route of your last hike, where would the line go? We'll guess the path wasn't as straightforward as "there and back," given the fact that many an explorer rambles this way and that, taking moments to visit side streams or interesting trees or unexpected meadows. But there-and-back-ness can prevail, a bit too much, when we're hoofing it up and down inclines, along those trails we visit often. We want to get the job done, and our exercise in, and once we've pushed ourselves, and broken a sweat, we trek back down along the same general route we used to go up.
THERE IS A WAY, though, to enjoy a peak situation without there-and-back-ing to the top. It's the go-around choice, the one where you loop the peak. You not only get your nature on, closer to the mountain's base, but you're able to admire it from several angles just by pausing and gazing up. And while many a peak and tower has a memorable circular-style bath -- Devil's Tower in Wyoming is a beloved one, but the West teems with such locations -- Mount Diablo also can be looped, too. And so it shall be, in guided fashion, on Sunday, June 7, when adventurers take on the "classic loop" for a day-big hike.
WILDFLOWERS AND VIEWS: You'll trek through a variety of points along the eight-mile hike including Prospector's Gap and Oak Knoll and areas that weathered the 2013 Morgan Fire. Wildflowers making a show at the end of the traditional bloom season are expected. The cost? It's ten bucks a car, so find some friends to share the ride with, the get-in entry fee, and a late-spring Sunday on the loop. The only question will be what you'll loop next; not every natural destination affords go-around possibilities. Perhaps a spin around Mount Diablo is a call to think less in straight lines and more in other shapes, circles, rectangles, octagons. Oh, there's a plan: Make hike events more mathematical. Could you hoof a park or wilderness area in the general shape of an isosceles triangle? Intrepid outdoorsians who love a fresh way to get some fresh air may want to consider it.
Copyright FREEL - NBC Local Media