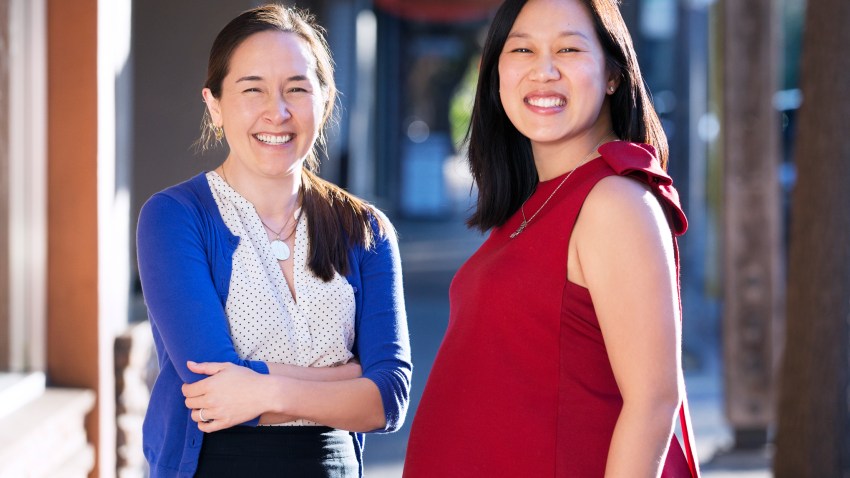 Mark Zuckerberg's wife, Dr. Priscilla Chan, a physician and former teacher, announced on Thursday that she is starting a new – free – school for poor communities, just an 11-minute drive from Facebook headquarters.
The Primary School in East Palo Alto is expected to open in August 2016, offering full-time school for 4-year-olds and parent-based programming for infants and 2-year-olds. The school would focus both on education and living a healthy life, the website describes.
No dollar amount was placed on how much the effort would cost, though the Mercury News reported the high-powered couple will be contributing money toward the project, which hopes to eventually serve 700 students through eighth grade. The school bought a lot off of Weeks Street near the East Palo Alto Baylands, the newspaper reported.
In fact, attending the school would be free. Still, the admissions process is not fully explained on the website. Parents are asked to contact the school to apply.
A representative from the school sent NBC Bay Area a photograph of Chan but did not respond for further interview request.
"My experiences of running an after school program in a low income housing project and working as a pediatrician in a safety net hospital has shown me first hand that we need a better way of caring for and educating our children," Chan, a pediatrician at San Francisco General Hospital, wrote on Facebook. "The effects of trauma and chronic stress create an invisible burden for children that makes it very difficult for them to be healthy and live up to their academic potential.
We must address these issues holistically in order to allow children to succeed."
She's chosen Andrew Elliot-Chandler to be principal of the school.
Chan is listed at the CEO of the school – her husband's name is not listed as a team member. But he was touting his wife's efforts Friday morning – on Facebook.
"I'm so proud of Priscilla for starting The Primary School," Zuckerberg wrote Friday morning, adding that he was inspired to see his wife, a pediatrician at UCSF, "grow as an entrepreneur."
Zuckerberg and Chan are no strangers toward putting millions behind health and education efforts.
In 2010, the Facebook CEO made a $100 million donation to the school system in Newark, New Jersey — though some have argued the money has done little to improve the schools.
Last year, Zuckerberg and Chan gave $120 million to Bay Area schools and $5 million to the Ravenswood Family Health Center in East Palo Alto, both channeled through the Silicon Valley Community Foundation.