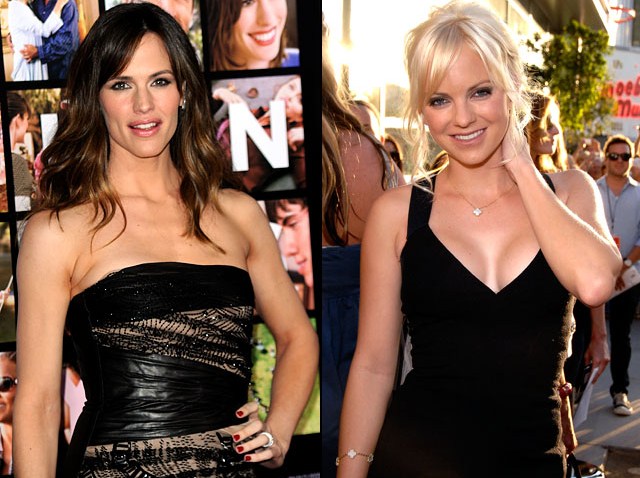 "The Hangover" was the out-of-nowhere runaway comedy hit of 2009 -- so why not make one for the ladies, right? That appears to be the thinking behind "The Bachelorette Party."
Jennifer Garner and Anna Faris are said to be on tap to star in the comedy about "A high-school teacher recently left at the altar [who] must now send off her uptight cousin with a huge bachelorette bash," according to Pajiba.
Faris and Garner are a bizarre duo, as anyone can see. Garner is the sort of safe, nice, friendly blandly gorgeous woman that typically populates just-add-water Hollywood comedies -- "30 Going on 13," "The Ghosts of Girlfriends Past" -- she lacks a certain edge. Even in films like "Juno," she's cast because she is so vanilla.
This project, based on the novel of the same name by Karen McCullah Lutz -- who is also writing the script and previously penned "Legally Blonde" and "The Ugly Truth," among others -- has been kicking around for three years without gaining much traction. The success of "The Hangover" was apparently enough to get it back on track.
Faris, on the other hand, is the strangely hot girl with a goofy smile you cast when you want to go weird, dark or both -- "Observe and Report," for example.
Garner and Lutz are less than inspiring, notwithstanding Lutz's "Blonde" success. But Nicole Kidman was once thinking about starring/producing and Faris' possible involvement gives it hope. Until this thing gets a director, the jury's out on whether it is going to work.