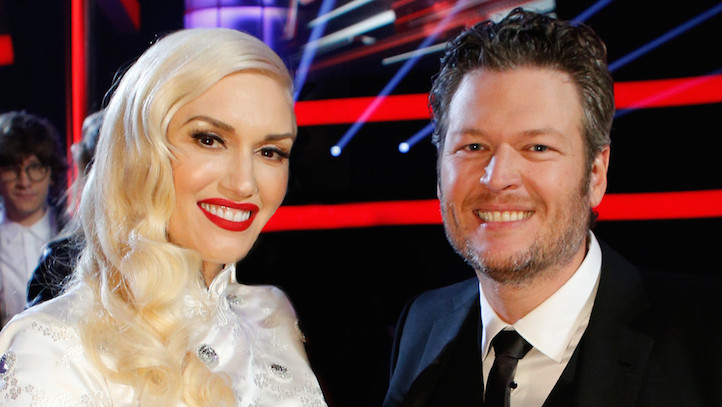 Blake Shelton and Gwen Stefani teamed up for a very special performance on "The Voice" Monday night. The couple debuted the duet they wrote together, "Go Ahead and Break My Heart," which appears on Shelton's upcoming album (which he has called his most personal album ever).
Stefani and Shelton, who have been dating since last year, met while both serving as coaches on NBC's reality hit series.
After gazing into each others' eyes through their performance, the pair shared a sweet hug Monday. (Plus, as an E! News spy in the audience observed, Shelton paused to walk his lady down the stairs and off the stage before returning to his red chair.)
The single appears on Shelton's new album, "If I'm Honest," available May 20.
"This is one of my favorite songs I've ever written or recorded," Shelton said when the performance was announced. "It came from a time and place when Gwen and I were beginning our journey together and both experiencing a hard time letting our guards down with each other. The song couldn't possibly be more honest. I'm honored to have written and to perform this song with the great Gwen Stefani. Respect."
It was a country-centric night on "The Voice" as Florida Georgia Line performed their new single, "H.O.L.Y."
"The Voice" airs Mondays and Tuesdays at 8 p.m. on NBC.
(E! and NBC are both part of the NBCUniversal family.)
Copyright E! Online