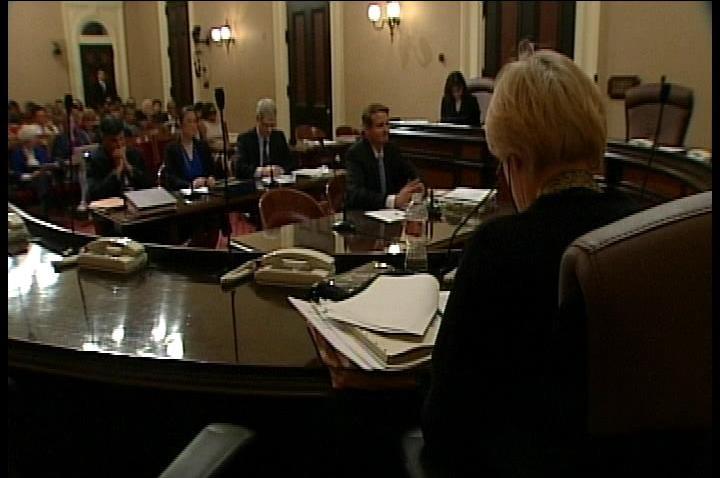 You'd think this would be a heady moment for California legislative Democrats.
For the first time since 1883, they have a two-thirds majority in each chamber and a fellow Democrat in the governor's chair. Is this the best moment in memory or what?
Apparently it's not good enough for Democrats to fall into line. With a two-thirds super majority in each chamber, Democrats can pass meaningful legislation -- including new taxes -- without Republican opposition.
In a state where social programs and public education have suffered from severe budget shortfalls, this would seem to be the time for Democrats to raise sorely needed revenues and put the state back on course.
But they remain very divided on what to do and how to do it -- if they intend to do anything at all. Some are off and running with substantive revenue proposals.
San Francisco state Sen. Mark Leno wants to enact legislation that would reduce the required vote on local parcel tax proposals to 55 percent from the current two-thirds requirement.
Los Angeles-area state Sen. Ted Lieu wants to triple the motor vehicle fee as a way to partially restore lost funds.
As far these leaders are concerned, it's time to move forward with an ambitious, proactive agenda.
Others aren't quite so enthused. Senate President pro Tem Darrell Steinberg, probably the most effective Democratic leader in the legislature, has a more cautious three-part proposal that would use one-third of any surplus (a big assumption!) to pay down debt, one-third to replenish state social welfare and public education programs, and one-third for a rainy day fund.
Then there's Gov. Jerry Brown, who has promised to veto any new revenue proposals without approval of the people via a statewide ballot proposition, a course he charted with the passage of Proposition 30.
Could the Democratic supermajority overturn the governor's veto?
Yes, although that assumes a unity that has historically escaped legislative Democrats. So, what began as a euphoric celebration a month ago has become a time of uncertainty.
Democrats have all the marbles to play the game on their terms, but apparently they are afraid to shoot.
Which underscores a fundamental point: A supermajority doesn't mean much if its members don't act.
If Democrats become too tentative and remain without purpose, they'll lose a golden opportunity. And this time they won't be able to pin any blame on the Republicans.