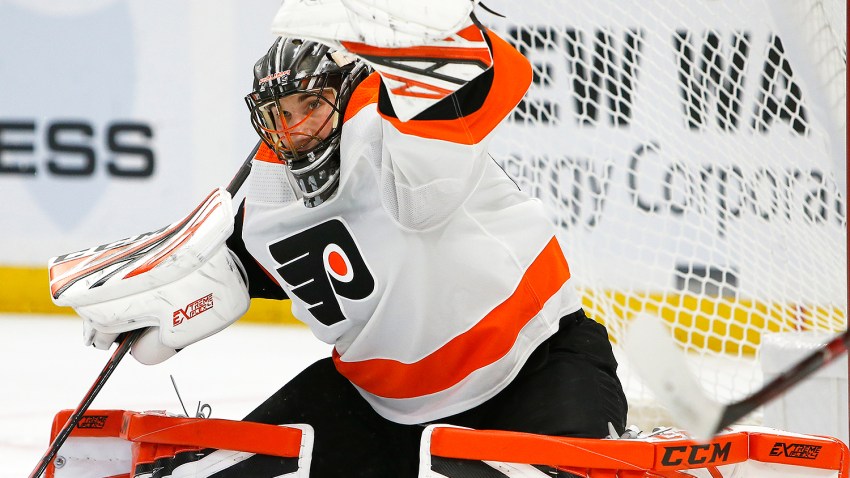 A group of Senate Democrats is pressing President Donald Trump's choice to lead the Homeland Security Department to endorse bipartisan legislation to shield from deportation thousands of young immigrants brought to the U.S. as young children and living here illegally.
In a letter sent Friday to Kirstjen Nielsen, the 20 lawmakers said she agreed during her confirmation hearing earlier this month on the need for legislation that would put so-called "Dreamers" on a path to U.S. citizenship. They want to know if that means Nielsen will openly urge Congress to pass the bipartisan Dream Act to "provide the solution that you have recognized is needed."
White House spokesman Raj Shah said Nielsen did not express support for any specific legislation during her confirmation hearing.
"The Trump administration has laid out its priorities for responsible immigration reform we hope Congress will adopt," Shah said.
The letter also seeks to pin Nielsen down on other contentious immigration policy questions. For example, they asked if she believes people from Central America living in the United States under temporary protected status, or TPS, should be sent back to their home countries.
The Senate version of the Dream Act is sponsored by Sens. Lindsey Graham, R-S.C., and Dick Durbin, D-Ill. There's an identical bill in the House. Durbin, the top Democrat on the Senate's subcommittee on border security and immigration, signed the letter to Nielsen. Nielsen is currently the deputy White House chief of staff.
A Senate panel backed her nomination earlier this week, referring it to the full Senate for a confirmation vote.
The senators said there is precedent for the Homeland Security secretary to publicly back legislation. Elaine Duke, the department's acting secretary, threw her support behind a bill sponsored by Republican Sens. David Purdue of Georgia and Tom Cotton of Arkansas to restrict and reshape legal immigration, according to the letter from the Democrats.
Former President Barack Obama established the Deferred Action for Childhood Arrivals program in 2012 to give a reprieve from deportation to people in the country illegally who can prove they arrived before they were 16, have been in the U.S. for several years and have not committed a crime since arriving. The DACA program also allows them to work legally.
Trump announced in September he would phase out the program, which many Republicans denounced as an unconstitutional overreach by Obama. But Trump said those whose authorizations were set to expire within six months could apply for renewals as long as they did so by Oct. 5. Trump also gave Congress six months to come up with a legislative fix before recipients began to lose their status.
The Senate Democrats said Oct. 5 was an "arbitrary and short" deadline for DACA recipients to renew their applications and many missed it. Nonetheless, U.S. Citizenship and Immigration Services rejected applications that arrived late even though mail delivery delays were the main cause. They said Duke overruled the decision by Citizenship and Immigration Services and asked Nielsen is she agreed with the acting secretary's call.
"If confirmed, will you commit to ensuring that the Acting Secretary's decision is fairly implemented and does not disqualify applications mailed with a reasonable expectation of arrival at the agency by October 5?" the letter to Nielsen said.
The Democrats also want Nielsen to say if she would assure them that no person would lose their Deferred Action for Childhood Arrivals program status before it expires unless that person violated the terms of the program.
Copyright AP - Associated Press