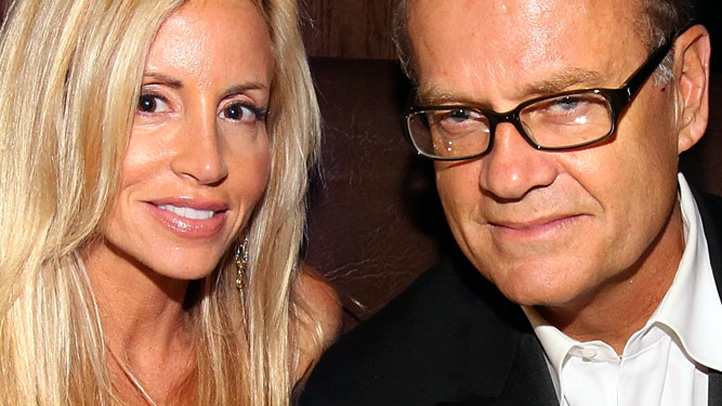 Kelsey and Camille Grammer have finally reached a divorce settlement.
After calling it quits in July 2010 and finalizing their divorce in February 2011, the couple agreed upon terms for the custody of their children and the division of their properties earlier this week, E! News has confirmed.
Live in Kelsey Grammer's house for $30,000 a month
The settlement was reached Dec. 16, but the court docs are sealed to the public.
Meanwhile, the couple's personal relationship is still tense.
The former "Real Housewives of Beverly Hills" star told Anderson Cooper in a sit-down on "Anderson Live" recently that she isn't on speaking terms with her former hubby.
"It very difficult to co-parent with someone who won't speak to you, text you or email you," Camille said in the interview that aired Tuesday.
Kelsey Grammer baby car seat controversy
"He doesn't speak to me at all," Camille said. "So it's very, very difficult because I've reached out to him. I think it's very important to be amicable to raise children and he refuses to. There's just so much I can do at this point."
Instead, the pair communicates through their lawyers, and according to the reality star, Kelsey has forbid her kids from saying her name when he's around.
Camille also touched on the couple's then unresolved divorce terms in the interview, saying, "We came to an agreement basically on everything, and then I kept getting emails every other week from his lawyers that he wanted to keep changing things," recalling that Kelsey "bailed" before they could finalize anything.
Neither Kelsey or Camille's reps have yet responded to requests for comment.
--Reporting by Claudia Rosenbaum
Kelsey and Camille Grammer aren't the only celeb couple who has called it quits.
Copyright E! Online