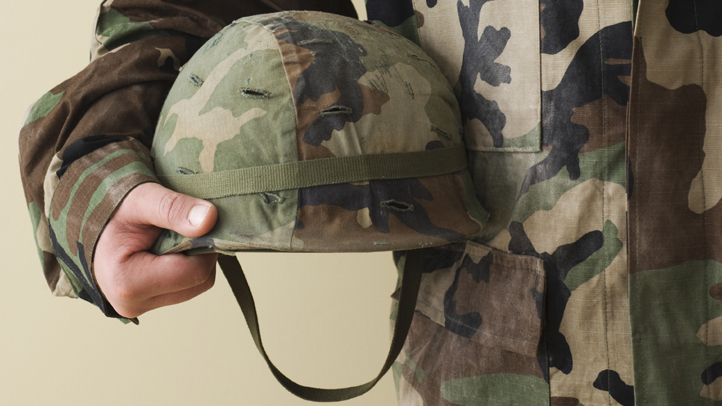 Frightening and threatening sexual harassment in the military may cause its male victims more distress than its female victims, a new study by the American Psychological Association has found.
The study analyzed Pentagon data from 2002, in which 6,304 service members who reported sexual harassment were asked to define how the incident made them feel. Fifty-two percent of women said they faced frightening and threatening sexual harassment, compared with 19 percent of men.
Although women more frequently reported frightening experiences of sexual harassment, men were more often distressed by them, according to the APA study, published this month in the Journal of Occupational Health Psychology.
Researchers were surprised to find that men had more trouble coping with the incidents of sexual harassment and had more issues with work performance as a result than women did.
"Men may be less likely to think they'll be sexually harassed, so it's a particularly strong violation of their expectations and that could result in stronger negative reactions," Dr. Isis Settles wrote in the study. "Another possibility is that men feel less able to cope with their sexual harassment than women, who know it's a possibility and therefore are perhaps more emotionally prepared."
Military members endure a lot while in combat, and that stress, in combination with sexual harassment, can leave long-lasting negative psychological effects, explained Dr. Carrie Bulger, who chairs the psychology department at Quinnipiac University.
"The types of effects after discharge would mostly be related to psychological health, such as depressive symptoms, anxiety, and even some physical health issues such as frequent headaches," said Bulger, who has done extensive research on the prevalence of sexual harassment in different settings.
Bulger cautioned that the APA study's findings do not imply that experiences of sexual harassment are less negative for women, but rather suggest that the effects on men were more pronounced.
"Sexual harassment of men should be given more attention than it is in the military and in other work organizations," Bulger said. "This is not just a women's issue. It should be something we are all concerned about for the health of our military members."
Bulger added that although the study analyzed data from 12 years ago, its findings are still valid, because the issue of sexual harassment still persists in the military. However, now that the military's "don't ask, don't tell" policy has been repealed, it is possible that conditions may have changed for openly gay military members, she noted.