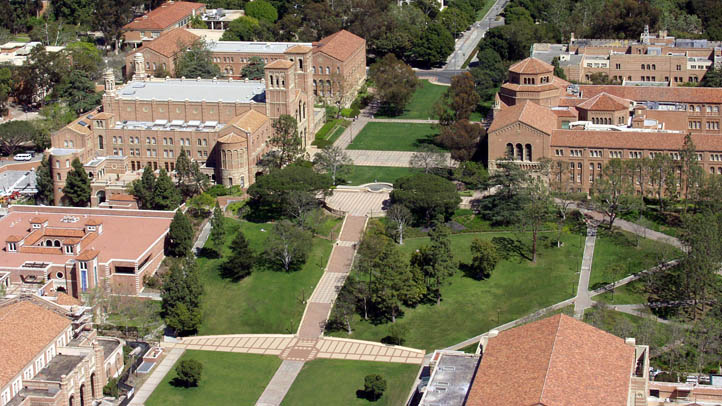 With resources stretched to the limit and then some, UCLA's Anderson School of Management is considering a move to go private, or "self-sufficient" in the words of officials.
The change will be voted on by a faculty committee on June 7. If it passes, the proposal will be reviewed by the university-wide Academic Senate and UC President.
Proponents of the separation argue that the business school is hampered by the current fee structure and various rules. If it becomes autonomous, the school would raise fees to attract better talent and other resources it can't get from the state. In fact, state funding now accounts for only 6 percent of the Anderson School's income. The rest comes from student fees, the federal government and grants.
Opponents have a different take.
Already reeling from fees that have doubled over the past five years, they counter that separation would move the school farther down the road to almost a private school status, restricting enrollment even more to the elite and very wealthy. Such a change would further dampen the notion of the university serving as a "public" institution, its stated core mission.
UCLA's Anderson School is not the first to consider autonomy. The flagship business schools at the University of Virginia and University of Michigan have both moved to detach from their universities.
The law school at the University of Arizona also is in the process of withdrawing from the university.
If the Anderson School separates, it may be more successful at competing with others through the establishment of higher fees, but at what cost?
Should the school be able to walk away without compensating the university for the buildings, resources and faculty already in place?
Will its admission standards depart from the general guidelines used in other university programs?
And what about all the ethics, standards and conflict of interest rules that guide the rest of the faculty and administrators? What happens to them in an autonomous Anderson Business School?
It's hard to blame the Anderson folks for looking at ways to increase resources in a resource-challenged environment. Still, the question remains, will the public be better served by the change?
In the ivory tower world that may seem a rather removed and hypothetical question, but it should be answered nonetheless.
The Anderson School doesn't exist simply for its faculty and students. It's a depository of knowledge for the public good, or at least should be.
Larry Gerston teaches political science at San Jose State University and is the political analyst at NBC Bay Area.
Send us your thoughts via Twitter @PropZero or add your comment to our Facebook page.