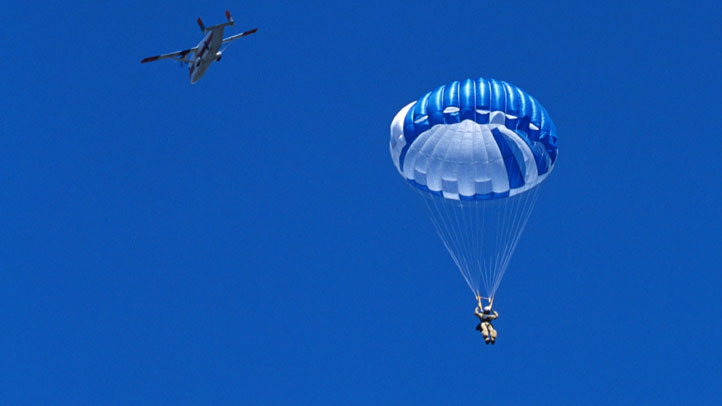 A 28-year-old smokejumper died while fighting a lightning-sparked fire in northern California.
Thousands of lightning strikes have sparked dozens of fires in Northern California. Cal Fire reports more than 8,000 lightning strikes in the past 48 hours.
Two of the 50 fires caused in the lightning storm happened in Modoc National Forest.
Luke Sheehy, of Susanville, was among the Redding-based California Smokejumpers battling one of those fires Monday afternoon when he was struck by part of a falling tree.
He was pronounced dead at a hospital about 15 miles away, in Alturas according to Fire Information Officer Stanton Florea.
U.S. Forest Service Chief Tom Tidwell says the agency will review the circumstances surrounding the death.
As of Tuesday afternoon, all of the fires had been contained. The image below from Cal Fire shows the locations of the lightning strikes.
Smokejumpers are firefighters who parachute into remote areas from airplanes to fight fires on the ground.
They often use chainsaws and hand tools to create a fuel break to stop the spread of fire.
Once the fire is out, they may be asked to hitch a ride out of the area by heliopter or hike with their equipment to a nearby pickup point.
Copyright AP - Associated Press