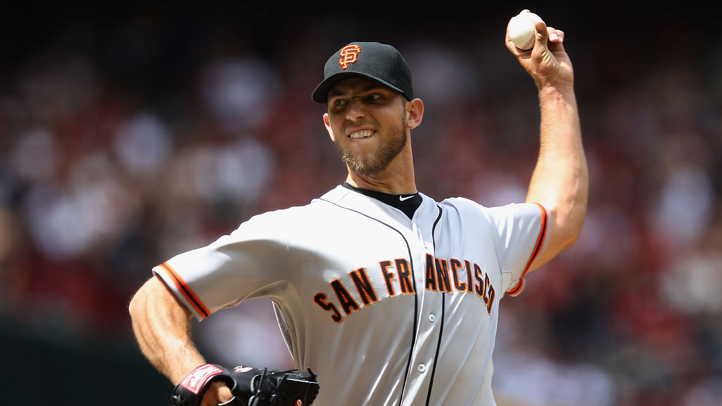 The Giants are discovering a major flaw in their new, speed-oriented offense: You can't run with reckless abandon when you're always playing from behind.

Madison Bumgarner gave up two home runs to Aaron Hill as the Arizona Diamondbacks took a 4-0 lead after two innings, and despite a few deep drives by Pablo Sandoval and Brett Pill, the Giants were unable to complete their rally in a 5-4 loss at Chase Field on Saturday.

Starting pitching report
Bumgarner allowed just two home runs in his first 13 starts last season. He gave up that many in his first two innings of 2012.

Hill hit a solo shot in the first inning and followed with a two-run homer in the second. Chris Young also hit an RBI double in the first inning as Bumgarner put the Giants in a 4-0 hole. Bumgarner allowed seven hits, walked two and struck out three before he was lifted for a pinch hitter after just four innings. He threw just 50 of 80 pitches for strikes.

It was a jarring start for Bumgarner, especially considering he was the Giants' sharpest pitcher this spring while posting a 2.01 ERA. Bumgarner lost for the first time in seven career appearances against the Diamondbacks; he had been 3-0 with a 2.41 ERA against them.

Bullpen report
Dan Otero made his major league debut and started off with an impressive three-pitch strikeout of Justin Upton. But Miguel Montero and Chris Young strung together hits to plate a run. Otero issued an intentional walk before escaping the fifth without further damage, then threw a scoreless sixth.