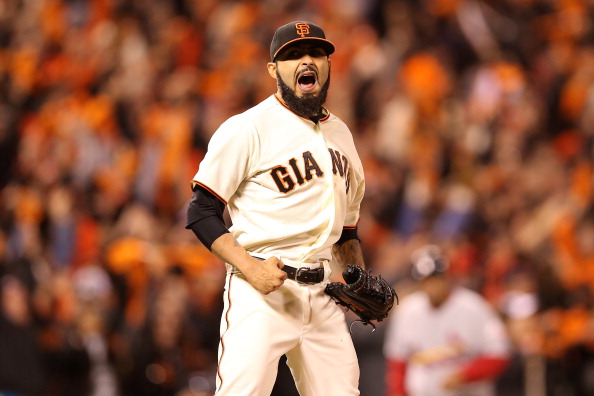 Prosecutors in Las Vegas are letting San Francisco Giants pitcher Sergio Romo off the hook in a misdemeanor case stemming from a New Year's Day tiff with Transportation Security Administration agents at the Las Vegas airport.
Romo was cited and released at the time. It is still unclear what the sparked the negative encounter.
An aide to Clark County District Attorney Steve Wolfson said Monday that a screening panel used prosecutorial discretion to shelve the case.

Romo had faced a Feb. 12 court date and the possibility of six months in jail and a $1,000 fine.

He was issued a summons Jan. 1 alleging he failed to provide proper identification at a TSA checkpoint at the Las Vegas airport.
Las Vegas police said Romo allegedly became agitated with TSA agents and was standing in an aggressive stance, had clenched fists, and didn't back down when police officers arrived.
Romo later apologized for bringing "negative attention" to the team.
Statement dated Jan. 3, 2013: "I would like to sincerely apologize about the recent events at the Las Vegas airport which brought negative attention to the San Francisco Giants organization and its fans. I love and respect the Giants, my teammates and our fans and promise to conduct myself in the future in the 'San Francisco Giants Way.'"
A TSA spokesman in Los Angeles declined to comment. The development was first reported by celebrity website TMZ.
The news comes eight days before pitches and catchers are scheduled to report for duty at Spring Training.