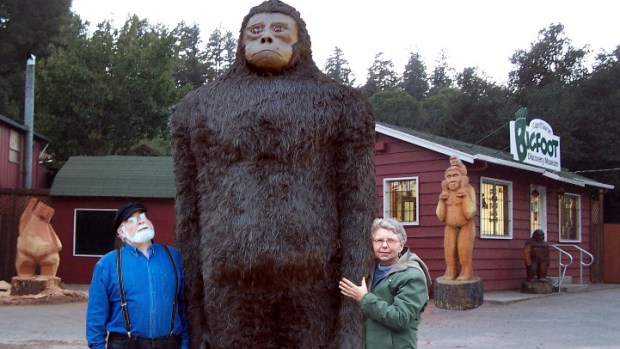 Bigfoot Discovery Museum
The Bigfoot Benefest is at the Bigfoot Discovery Center on Saturday, July 2.
BIGFOOT BASH: If you know Felton, and we think you do, then you certainly know the Bigfoot Discovery Museum. Sure, the fabled, famously hirsute legend may often be seen in parts north, near Redwoods National Park, but the wooded areas near Santa Cruz also boast their own Bigfootian lore. There's so much lore to boast, in fact, that a full-on center sprung up. It's a local institution that's loved and visited by enthusiasts from near and far (no word if Bigfoot himself has stopped by to enjoy the exhibits about himself, but we hope so). Now friends of the Museum have organized a benefit -- the Bigfoot Benefest -- to lend support to the Bigfoot Discovery Project.
THREE-DAY PARTY: The music, barbecue, and general socializing will be happening in both Felton and Santa Cruz from Friday, July 1 through Sunday, July 3. If you want to raise the roof at the Museum itself, that particular celebration is going down on Saturday, July 2 (and of course you may want to raise the roof, since that's something that likely comes easy to the big guy). Even if you can't make the celebration, put a pin in Felton and get there soon. You may not spy the legend, but the BDM is a legendary roadside favorite. Supporting it is much easier than chasing the elusive Mr. B. Foot through the damp forest, and nearly as fun.