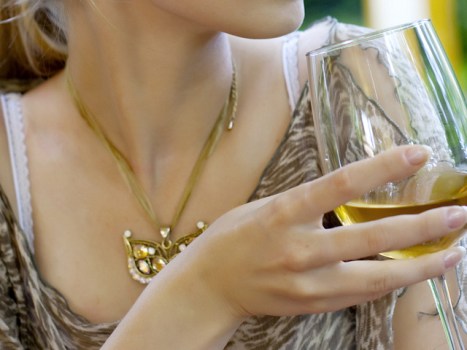 Shutterstock
The Capitola Art & Wine Festival is on Saturday, Sept. 10 and Sunday, Sept. 11.
OH CAPITOLA: You are a happy place. You are a place that generally feels arty and wine-filled, even if no art or wine happens to be in your general vicinity. You are a town with so much verve that one only need repeat the word "Capitola" silently three to five times to feel a bit more optimistic about life. That's really all we had to say. Capitola. No, we're kidding around. That's not all we had to say, but sometimes rhapsodizing about Capitola (Capitoladizing?) is enough. The sweet beach burg is about to play host to a two-day wine and art celebration on Saturday, Sept. 10 and Sunday, Sept. 11, and nearly two dozen wineries will be showing up.
PLUS: About 150 artists or so. The vineyards include Bargetto Winery, Trout Gulch, and Martin Ranch. And the people making things for sale? Well, bet their wares'll run the gamut (we like the bags and purses end of the gamut, personally). We should also point out that the Capitola festival is happening the same weekend as the big Mountain View Art & Wine Festival. They're what, about an hour apart or so? Could you do both? Could you find a pal to be your special designated driver? We bet you could. But we're also thinking about how great it would be if both fests could get together on Sunday evening to break it all down and talk about the weekend. Maybe they could meet in Los Gatos? If you see two mondo festivals hanging out and splitting a carafe, don't be surprised.