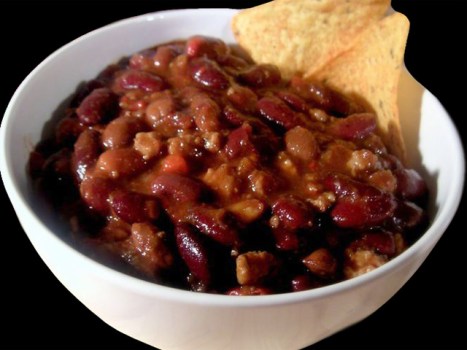 Chili
The Yountville Chili Contest is on Saturday, Oct. 1.
HAPPY PLACE: We often speak of personal happy places in this space. But there's also the appealing concept of the happy place *and* time, which we speak less often of and vow to tout more. Because we all have happy places, but who wants to be there during the time of year the mercury hits 110? Or when the hard rains come? Well. You still might; such is the power of the happy place. But the perfect spot and the perfect time of year? That's a combo that cannot be messed with. And we feel certain that, for many people, Yountville at the very beginning of October holds a special allure. Wine country autumn, cooler nights, the hills, yes. And adding to it all? Food. The town holds a chili contest every year. And the next one just happens to be up on Saturday, Oct. 1. Perfect timing.
HOURS/ETC: The tasting gets going around 11 a.m. If you get a wristband -- price is ten bucks -- you can taste well over a dozen chilis. Oh yeah. A nice person in Yountville told us there is also a separate salsa fest going on at the same time. And if you stick around for Sunday, there' a whole mondo parade and festival. What we're saying is this is truly Yountville's big weekend. Makes sense, it being early October and all. Happy place + happy time.