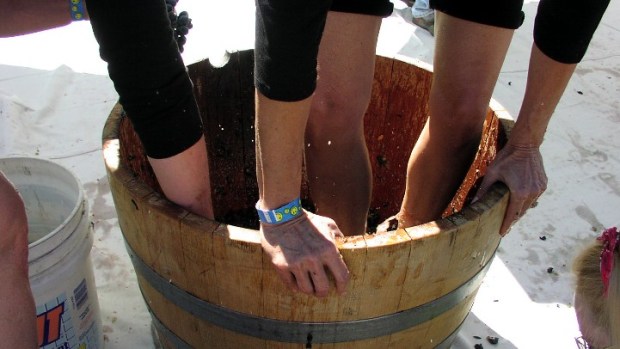 Lake Tahoe Autumn Food & Wine Festival
The Lake Tahoe Autumn Food & Wine Festival gets serious about grapes and plates from Sept. 1 through 10, 2012.
AUTUMN EATS: There's a reason that autumn is associated with the horn of plenty. It's the season of mellow fruits, after all, or so the poets of yore tell us. Photos of cornucopias spilling over with grapes and apples signal a time of year made for wine-laden food festivals, and there are plenty. And one of the biggest, with one of the best settings? The Lake Tahoe Autumn Food and Wine Festival, which lands at North Lake Tahoe from Saturday, Sept. 1 through Sunday, Sept. 9. So, what do we mean by "biggest"? The Lake Tahoe Food and Wine Festival stretches over several days with a bevy of interesting events and workshops (we'll get to a few highlights in a second). So, what do we mean by "best setting"? It happens in the picturesque, tall-tree-laden environs that are snug against the big lake. Sure, we'll hit a food fest wherever and whenever, but we will always take a pretty atmosphere if we can get it.
GOURMET HIGHLIGHTS: We included a grape-stomping photo, so let's start there: the Tahoe City Grape Stomp on Friday, Sept 7 includes teams clad in costume and bikinis, stomping grapes (if you're going the costume route, you'll want to make sure you're not wearing furry bear feet or similar). We're also eyeing the Bacon, Beer, and Bluegrass event on Saturday, Sept. 1 and the Alpen Wine Fest at The Village at Squaw Valley on Sunday, Sept. 2. Oh, and worth mentioning: This party has been around for over a quarter century, so call it one of the long-timers on the food and wine scene. Now, where's our grape-stomping bikini?