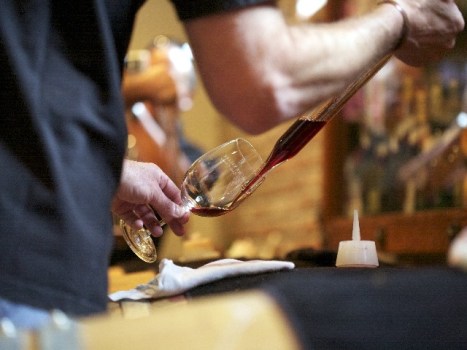 Livermore Winegrowers Association
The Livermore Valley Barrel Tasting is on Saturday, March 19 and Sunday, March 20.
WINE WEEKEND: If we were to spend a lovely, surprisingly hot September day anywhere, Livermore and its vineyard-y environs seems a fine choice. Nope, it doesn't have quite the same micro-climate of the wine-rich regions to the south and north and east and in pretty much every other point of the compass. And that's okay. Because we have a feeling that sunshiny heat is one of the secret ingredients to a great Livermore-produced merlot.
THE MAIN SECRET: That the winemakers of the area do their jobs really well. They'll be out, pouring and talking, over the weekend of Saturday, March 19 and Sunday, March 20. It's Livermore Barrel Tasting Weekend, meaning a $35 day-of ticket'll score you plenty of novel tastes, and plenty of discounts on various bottles and cases. Page Mill, Nottingham Cellars, and Las Positas Vineyards are a few of the labels dotting the Livermore roster. Don't think one of those scorchy September days is in store, given that we're half a year away and in damper March, but we can sip and daydream.