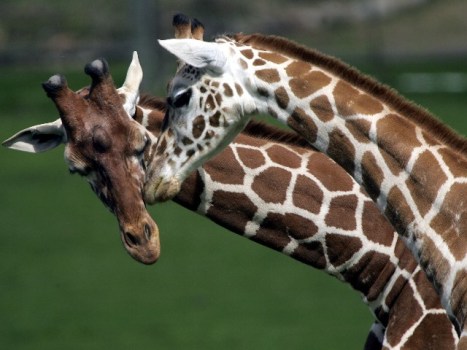 Safari West
Celebrate Valentine's at Safari West on Saturday, Feb. 12 (note that this is for adults only).
WILD VALENTINE'S: We fully expect and hope that come Monday, Feb. 14, you'll be sitting with some fancy, embroidered napkin on your lap and the proper fork in your hand (the smaller is salad). But on Saturday, Feb. 12, you are invited to let a little looser, Valentine's-style, at Wild Safari in Santa Rosa. That's the date of the "Wild Jungle Love" event, which involves vino consuming, dessert enjoying, and a tour of the grounds to. Ahem. Learn more about how animals celebrate the day of love.
DINNER AND DANCING, TOO: A sexy and educational safari isn't the only thing in the works. There's an after-party, complete with supper and shaking it. Price is $140 per visitor, and whoa -- tax and tip included! Happy holiday indeed. Well, a 15% tip, so take note, extra nice tippers. Also, this is grown-ups only. Save another zoo visit for the tots.