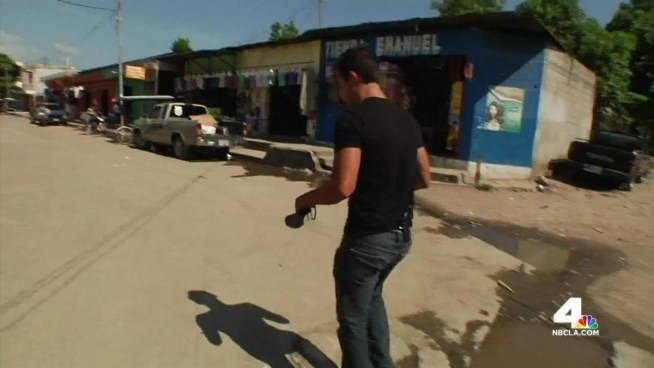 More details emerge about why tens of thousands of women and children are making the dangerous journey from Central America across Mexico into the United States. Gadi Schwartz reports for the NBC4 News at 11 p.m. on Wednesday, July 9, 2014.
Human smugglers in Central America are allegedly misleading local residents and telling them that they will be accepted by the U.S. government, according to an NBC4 report.
For $1, a Guatemalan ferryman named Byron will charter people across the river into Mexico.
According to Byron, thousands of families who chase the American Dream cross the river and escape the gangs who have threatened to kill them.
People from Cenral America travel to the United States in mass migration under the false premise that they will be accepted by the government.
"This is a rumor that had been plaguing Central America people," the ferryman said.
Residents told NBC4 that the human smugglers were spreading the rumor and convincing families that U.S. laws have changed, and that the U.S. government is now allowing children to stay.
Though the immigration is said to have slowed, the ferryman is still taking coins and people across the border.