Father of Rocky and Bullwinkle Passes Away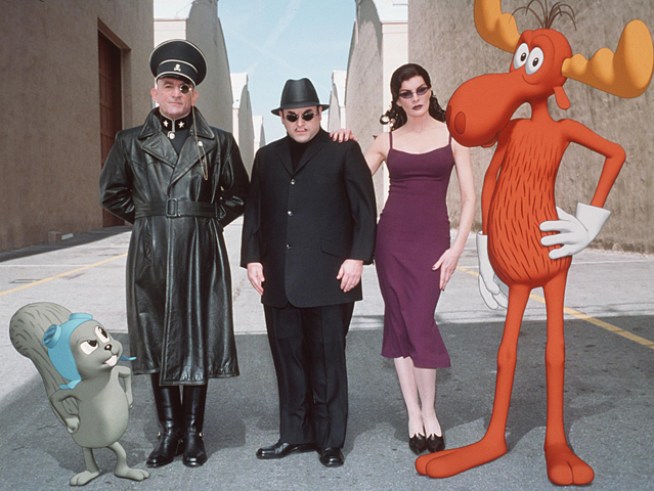 Getty Images
E 371353 01: Robert De Niro, Jason Alexander, and Rene Russo star in "The Adventures of Rocky and Bullwinkle.", Holywood, California. (Photo by Universal Pictures / Liaison Agency)
Monday we found out how good a cartoon dog could be to his owner even in death, what then about an iconic squirrel and moose that raised a generation?
The man behind the classic characters in "Rocky and Bullwinkle" passed away at a nursing home in Carmel.
Alexander Anderson was a longtime resident of Pebble Beach and he had been battling the effects of Alzheimer's disease for years.
Anderson came up with the idea for Rocky and Bullwinkle while working with his childhood friend and his former frat brother at UC Berkeley, Jay Ward. The duo also came up with the characters Dudley Do-Right and Crusader Rabbit for a class at Berkeley.
The Associated Press reports the two teamed up to create low-budget cartoons for television before finally striking gold in 1959 when "Rocky and His Friends" debuted on ABC.
Anderson was 90.