Pedestrian Hit, Critically Injured in DUI Crash in San Francisco, Driver Arrested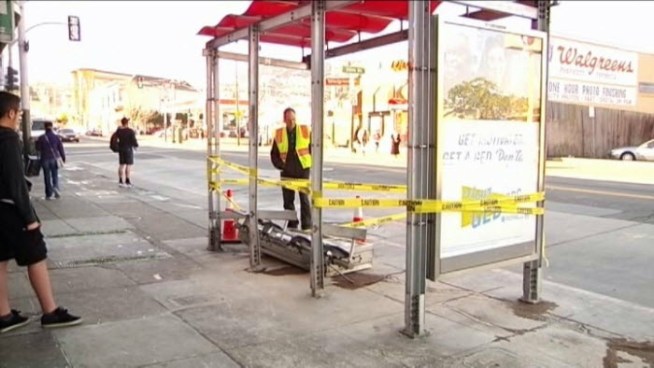 A woman is fighting for her life after police said a drunk driver hit her as she stood at this bus stop in San Francisco. - Jan 25th, 2014.
A driver was arrested on suspicion of DUI Friday night after he allegedly struck a pedestrian at a San Francisco bus stop, leaving her with life-threatening injuries, a police spokeswoman said.
Police believe the driver collided with a 35-year-old woman at a bus stop at Mission and 30th streets around 8:10 p.m., San Francisco police Sgt. Danielle Newman said.
The woman was taken to a hospital where she is being treated for injuries that are believed to be life-threatening, the sergeant said.
"She will probably have quite a long recovery," Newman said.The sergeant said the driver, identified as 45-year-old James Bell of San Francisco, was arrested on suspicion of DUI causing injury and a
hit-and-run.
Bell remained in custody as of this morning.