Red Hot Chili Peppers' Anthony Kiedis Stops by America's Cup
Sunday, Aug 11, 2013 | Updated 10:35 PM PDT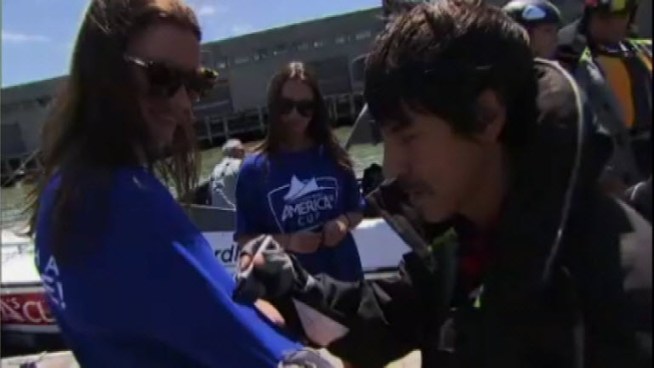 Anthony Kiedis, of the Red Hot Chili Peppers, stopped by the America's Cup race Sunday to take in all the action.
Just before headlining the Outside Lands Music Festival Sunday night, Red Hot Chili Peppers frontman Anthony Kiedis spent some time checking out the America's Cup boats.
The avid surfer found the boats fascinating and was able to get a first hand look at the action on the bay yesterday.
The lead singer got a behind the scenes tour of Oracle Team USA and got to suit up and check out their training regime.
"I went from knowing nothing to a little something all in a day," Kiedis said.
After signing autographs, Kiedis got to ride along on an umpire boat, flying at 50 miles per hour, during the final day of the Louis Vuitton semifinal round.
He said he loved it so much, he will be back next month.
The Red Hot Chili Peppers closed out the Outside Lands Music Festival Sunday night.