Brandi Chastain Celebrity Soccer Challenge and Radio Disney Concert Sept 22!
Disney's Ultimate Field Day!
Tuesday, Sep 4, 2012 | Updated 3:55 PM PDT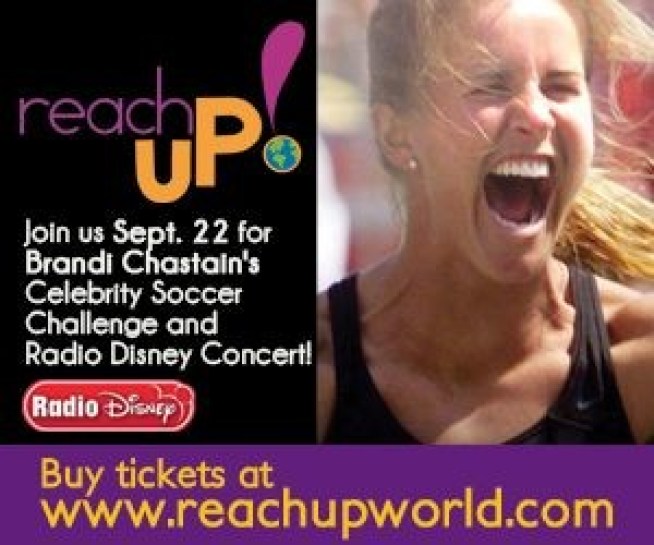 Join Brandi and her friends for a fun filled day on Sept 22nd, at San Jose's Municipal Stadium! The day begins with Disney's Ultimate Field Day, a celebrity soccer challenge, and ends with a live concert from Disney's popular tv show, "The Next Big Thing!" Brandi will also be hosting a one hour soccer clinic (limited to 100 people). Proceeds from the event will help support our ReachuP! Foundation and other local charities. Bring the whole family!
When: Saturday, September 22
Where: Municipal Stadium (San Jose)