Bike Messengers Offering Late-Night Delivery
TCB Courier Service will get you that thing your forgot to get from wherever, as late as midnight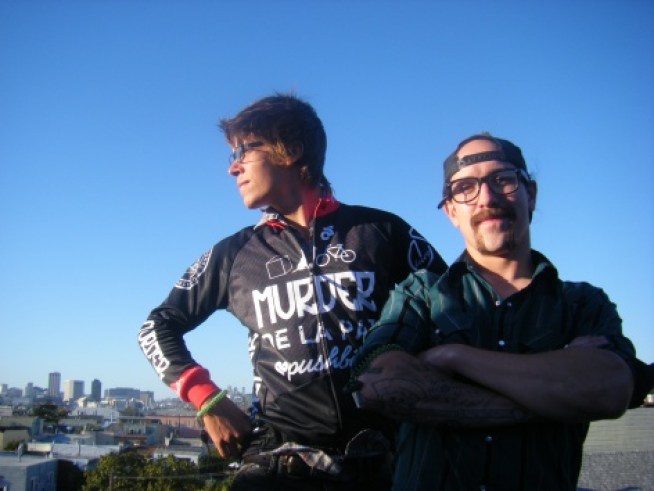 TCB Couriers
Chas Christiansen and Josh Hunt are takin' care of your business with bike power on the night shift.
Two San Francisco bike messengers tired of the slow business during the day downtown decided to create their own work after hours.
From 6pm to midnight, just call 415-797-2255 and Chas Christiansen and Josh Hunt will get you what you need and bring it to your door -- anything from food to booze to something from the store.
They are also offering neighborhood restaurants a flat retainer fee of only $20 to offer customers nearby a speedy delivery.
And I mean speedy -- Christiansen beat all comers at Mission Mission's Alleycat fundraiser over the weekend.
San Franciscans haven't enjoyed such service since Kozmo.com was running themselves around town and out of business, delivering anything you could imagine and losing money on every trip.
This time around, it's just a couple of lovable hipsters and a lot less overhead, and as TCB points out, it has already worked out well in Chicago and New York.
Jackson West has a bike and a few more pounds to lose, so wonders if he should ask these guys for a job.