Jonathan Bloom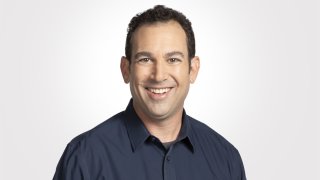 Jonathan Bloom is a video journalist for NBC Bay Area's digital platforms, covering the issues and innovators of Silicon Valley and San Francisco. In his role, Jonathan uses and adapts technology to tell more engaging stories on air and online.
Since joining NBC Bay Area in July of 2018, Jonathan has contributed to the station's coverage of the Bay Area's ongoing housing crisis and the filthy streets that earned San Francisco international notoriety.
Prior to joining NBC Bay Area, Jonathan was a multimedia journalist for KGO-TV in San Francisco. During his time there, he started and developed a daily feature beat about the innovators who make the Bay Area the center of the tech world. He covered startups and venture capital in Silicon Valley's second big tech boom — the one that arguably led to the affordability crisis and wealth disparity he now covers for NBC Bay Area.
Journalism has been a lifelong passion for Jonathan. As a child growing up in his hometown of Chapel Hill, North Carolina, he was doing man-on-the-street interviews and anchoring pretend newscasts with the family camcorder by middle school. These days, his interests lie in using emerging technologies to tell more engaging, authentic stories.
He received a Bachelor of Science in Journalism from Northwestern University's Medill School of Journalism.
Jonathan is a 7-time Emmy winner and 19-time nominee. He was also one of the recipients of a national Edward R. Murrow award for multimedia in 2019 for his coverage of the Bay Area housing crisis, as well as a national Murrow award for social media in 2020.
When he's not chasing a story, you can find Jonathan running by the Bay, skiing in Tahoe, or performing and recording music with his a cappella group, Scales of the City.