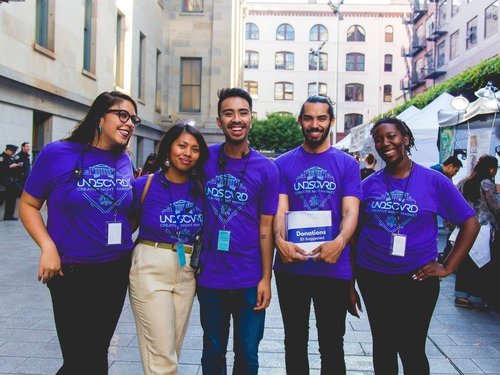 The UNDISCOVERED SF Night Market is returning yet again on July 21!
UNDISCOVERED SF is a non-profit venture designed to jump-start economic activity and public awareness of SOMA Pilipinas. UNDISCOVERED SF is part of a multi-prong strategy to build a thriving new commercial corridor in the SOMA Pilipinas cultural district by 2020. The organization incubates a batch of innovative retail concepts, award-winning restaurants, and neighborhood serving businesses that are culturally relevant, financially resilient, and adaptable to the market needs of all San Franciscans.
UNDISCOVERED SF vendors are given skill-set building workshops, mentorship, and more to strengthen their operations and set them-up for success through their partnership with Renaissance Entrepreneurship Center. Select vendors will be enrolled in the organization's Incubator for free professional services like branding, accounting, legal, crowdfunding, etc. to prepare them for long-term growth opportunities in the cultural district.
UNDISCOVERED SF strive to provide job opportunities to local residents and encourage vendors to hire locally through our job fairs and partner orgs in the district. The program is produced & conceived by Kultivate Labs, a non-profit business accelerator. By creating new economic opportunities and closing the income inequality gap in San Francisco, they hope to stem the displacement of our low and middle income residents. UNDISCOVERED SF is made possible by a grant from the SOMA Stabilization Fund and the Mayor's Office of Housing and Community Development, and the hopes and dreams of the Filipino community, and those that came before us.
For more info on UNDISCOVERED SF, click here.
Where: SOMA Pilipinas - 1010 Mission St, San Francisco
When: Saturday, July 21 - 4PM-10PM