Was it excessive or necessary? That's the question the NBC Bay Area Investigative Unit sought to answer after a viewer submitted a cellphone video showing four San Jose police officers forcibly arresting a man who appeared to be in the midst of a mental health crisis.
The short clip shows an officer throw the suspect to the ground and begin punching him in the face while lying on the man's chest. According to police dispatch records, the incident occurred on July 4th at around 3:30 p.m. after police received a call reporting a disturbance in the parking lot of Walmart on Story Road.
( Wed Nov 21 15:46:07 PST 2018 $__output ) Cell Phone Video Shows Police Takedown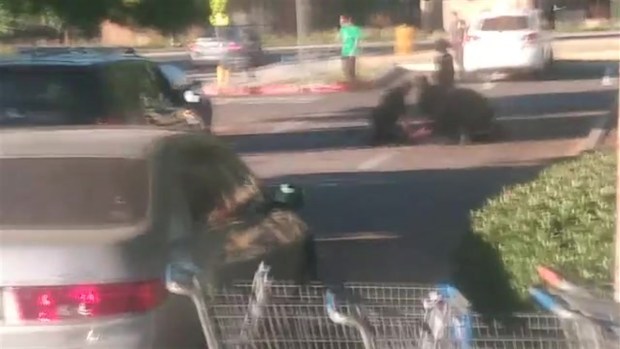 OVER THE LINE?
NBC Bay Area filed a public records request asking for the body camera footage from the arresting officers. Police agencies have generally argued that body camera videos are exempt from the public records act, however SJPD agreed to release the footage, showing the arrest from four different perspectives.
We showed the footage to law enforcement experts including former San Jose Independent Police Auditor Judge LaDoris Cordell. After reviewing the files, Judge Cordell determined that the suspect's lack of cooperation with police justified the use of force, but criticized the officer who dealt repeated blows to the suspect's face.
"This officer went over the top in my view. He used at least half a dozen punches to the head to this man who was down on the ground," Judge Cordell told NBC Bay Area. "This officer's decision to use that much force I believe was inappropriate and was excessive."
REACHING FOR THE OFFICER'S GUN
NBC Bay Area also showed the cell phone video to San Jose police Chief Eddie Garcia.
"When I first saw the video, obviously there was concern," Garcia said. However after launching an investigation, Garcia determined there was more to the story.
SJPD synched the cell phone video with the officer worn body camera videos. The body camera footage starts recording several minutes before the cell phone video and shows what preceded the takedown.
Before using force, officers attempted to negotiate with the suspect in Spanish and voluntarily place him in handcuffs, but the man refused to give up his arms, telling officers he didn't want to go to jail.
( Wed Nov 21 16:04:27 PST 2018 $__output ) Multicam View of Police Takedown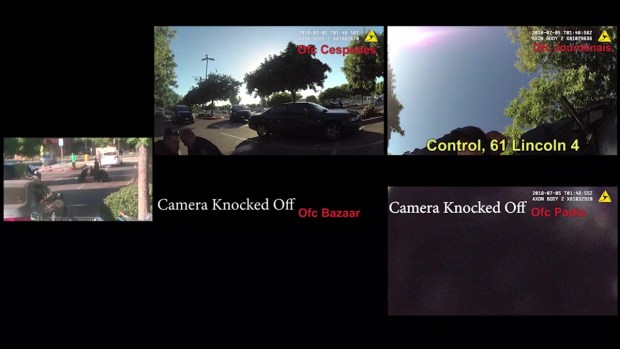 "I really did feel that they did a commendable job on something that does not look pretty to someone who is not trained and to the naked eye," Garcia said.
NBC Bay Area asked Chief Garcia if it was necessary for his officer to repeatedly punch the man in the face. Garcia said the suspect tried to grab his officer's gun during the takedown, prompting officer to strike as a distraction.
"The officer is going to do whatever they need to do at that moment to stop that aggression by using that force and not enabling the suspect to be able to get to the officer's gun."
UNCOOPERATIVE SUSPECTS & MENTAL HEALTH
Both Chief Garcia and Judge Cordell agreed the suspect showed signs of mental distress in his speech and demeanor. SJPD has seen a recent uptick in the number of calls asking officers to respond to a mental health crisis. Since 2014, San Jose police responded to an average 2,600 mental health related calls each year. That figure outpaces most Bay Area law enforcement agencies.
"When you see the amount of calls dealing with the mentally ill that we get that don't turn into use of force situations, it's amazing," Garcia said.
SJPD is one of a handful of agencies that requires crisis intervention training for all officers. Garcia said he wants to take it a step further and partner mental health counsellors with officers on patrol.
San Mateo County has already implemented a similar program called the Psychiatric Emergency Response Team (PERT).
( Wed Nov 21 18:29:40 PST 2018 $__output ) San Mateo County PERT Team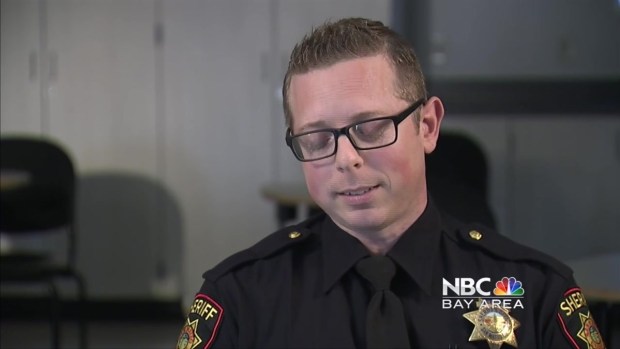 POLICE BRUTALITY COMPLAINT
Judge Cordell believes this case shows the importance of training officers to deal with suspects experiencing mental distress. She commended the officers' professionalism in handling a difficult situation, but maintains the officer crossed the line throwing an excessive number of punches.
"I think people should file a complaint about the blows to the head. I believe that was excessive force," Judge Cordell said.
Following the incident, the suspect filed a police brutality complaint with SJPD. NBC Bay Area reached out to the defendant who was charged with drug possession, battery and resisting arrest. The man's attorney stated his client did not want to discuss the case because he feared retaliation.
If you have a tip for Stephen Stock you can reach him via email Stephen.Stock@nbcuni.com or contact the Investigative Unit at 1-888-996-8477.