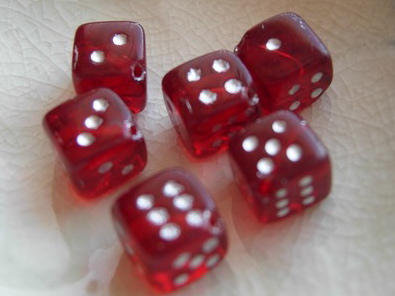 UNDER LOCK AND KEY: You can seal off your heart, but you won't be able to keep out these quirky Padlock and Key Earrings. These lightweight pieces are made from a small silver-toned lock and key, the kind that could have closed off all the secrets in your middle school diary.

A GAMBLIN' GIRL: These Red Dice Beads made of Czech pressed glass are the perfect thing for the risk-addicted, Vegas-loving, adrenaline junkies of the world. Kenny Rogers told us you got to know when to hold 'em, know when to fold 'em, but this is one of the times to go all in.

SORBET DREAM: This frock from Lemon Twist, the boutique Lexie Quiring so graciously reviewed, is so delightfully sweet it reminds you of rainbow sorbet. The cotton candy trees and purply-pink background could brighten up any winter day.