The family of a young Guatemalan man shot and killed by police is filing a federal lawsuit against the San Francisco Police Department and asking the Department of Justice to investigate the shooting.
Last February, Amilcar Perez Lopez was fatally shot by officers in the Mission District after police said the 20-year-old lunged at them with a knife.
Supporters for Lopez on Friday gathered at the scene of the shooting and marched to a nearby church.
Protesters also demonstrated outside the SFPD Mission station and placed candles at the feet of officers.
Family of Guatemalan Man Shot, Killed by SFPD to File Lawsuit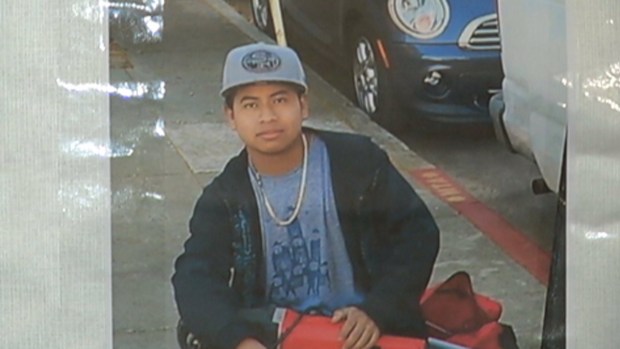 Earlier in the day, the attorney for Lopez's family showed off results of an independent autopsy that appears to contradict the police version of what happened during the shooting.
On the night of the shooting two plain-clothed police officer responded to a call of a man with a knife chasing another man down the street. Police said they found Lopez holding a knife.
SFPD Chief Greg Suhr said responding officers feared for their lives.
"The suspect lunged at the officers with the knife overhead," Suhr said.
Attorney Arnoldo Casillas, who is representing Lopez's family, on Friday called on Suhr to recant his story.
"It's a lie, a shocking lie," Casillas said.
Casillas said results of an independent autopsy done by a doctor in the Sonoma County Coroner's Office reveals all six shots fired by police are shown hitting Lopez from behind.
"If I'm charging you, you can't shoot me in the back," Casillas said. "It's just physically impossible."
Casillas said the physical evidence, as well as witness accounts tell a different story from what police said.
"It's physically impossible to get these trajectories through his body unless he is running away," Casillas said.
Casillas also called the chief's description of the shooting a cover up.
"He was shot in the back, in the back of the head and this is an absolutely unjustified homicide," he said.
SFPD referred calls seeking comment on this story to the city attorney, who said the charge was not true.
NBC Bay Area's Jean Elle reports.